Highlights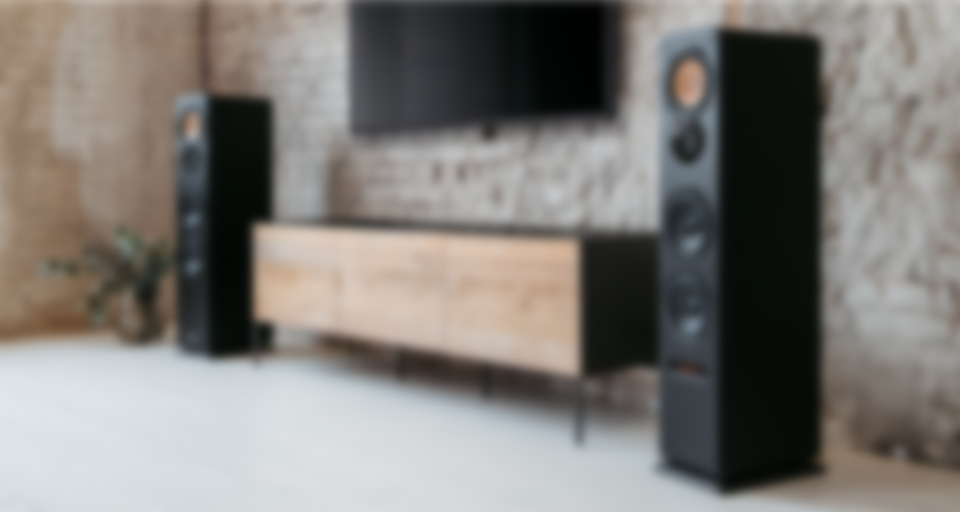 Why we love this product
If you're the kind of person who not only wants to hear the bass but feel it, too then the ULTIMA Club Edition is for you. It's ready to play out of the box and does not require an amplifier - just your smartphone and the best music in the world.
Key advantages at a glance
Bass-heavy 2.1 Set with ULTIMA 40 Active and the high-end S 6000 subwoofer (cut-off frequency 25 Hz, 250 Watts, 300 mm enclosure, includes fabric and metal speaker grilles)
The ULTIMA 40 Active is a 3-way floorstanding speaker with integrated amplifier & subwoofer output
Integrated amplifier with a respectable 2 x 130 Watts replaces the need for external amplifiers or AV receivers, saving space.
Bluetooth aptX® for wireless music streaming in CD-like quality via Spotify, YouTube etc.
HDMI ARC for 1-cable connection to TVs. Also supports Dolby Digital multi-channel formats
Dimmable display, equalizer, night mode. Can be controlled with a TV remote or on-device buttons
Extra inputs for gaming consoles or CD players, USB sound card for PC connection, integrated wireless subwoofer transmitter (in speaker only).
Can be expanded to a 4.0 set with EFFEKT rear speakers. Dynamore® Virtual Center simulates a center speaker, available in black and white, incl. 5 m speaker and subwoofer cable
Features
All technologies at a glance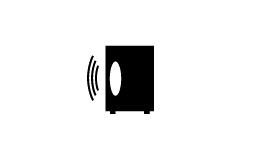 Front-firing subwoofer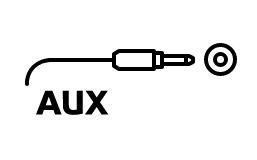 Analoger Stereo-Eingang zum Anschluss von MP3-Player, CD-Player, TV-Kopfhörerausgang oder anderen Quellen.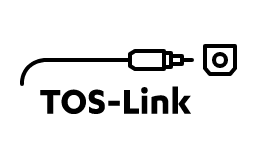 Icon - digital audio input - optical TOSLINK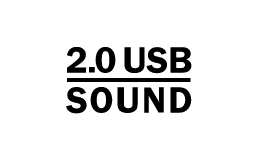 2.0 USB Sound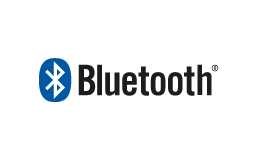 Streame Musik kabellos vom Smartphone, PC, Notebook oder iOS- bzw- MAC-OS Gerät auf den Lautsprecher. Videoton wird Lippen-synchron übertragen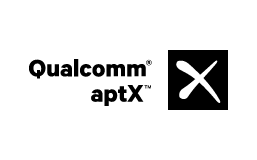 Bluetooth aptX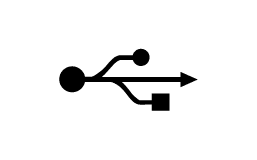 USB-Schnittstelle<br><br>Hinweis: Funktionsumfang der Schnittstelle kann je nach Produkt variieren. Nähere Infos zu diesem Produkt auf der Webseite oder in der Anleitung.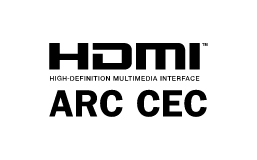 HDMI-Anschluss mit ARC (Audiorückkanal) und CEC (Steuerung mit der TV-Fernbedienung)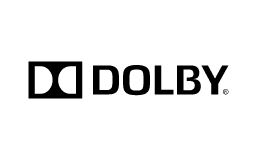 Unterstützt das klassische Dolby Digital Surround Tonformat, welches auf DVD oder Blu-ray gespeichert ist.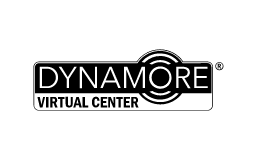 Dynamore Virtual Center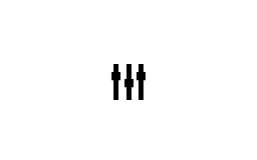 Klangeinstellungen vornehmen
Hear like you're young again with the ULTIMA 40 Active
Blow the dust out of your ear canals with the ULTIMA 40 Active and hear detail like you haven't in years.

Control the beat

Control the Ultima 40 Active however you like: with on-speaker controls, a remote, Bluetooth, or through the HDMI when when connected to a TV. It also comes equipped with a dimmable display for easy feedback.

Non-slip aluminum remote.

Stream via Bluetooth with apps like YouTube, Apple Music, Spotify etc. and control the speakers directly from your streaming device.

Control the sound system with your TV remote via HDMI ARC.

Convenient display for quick status updates and configuration walk-through. Can also be dimmed and turned off.
Get the message across clearly with Dynamore® Virtual Center
Dynamore® Virtual Center Technology, developed by Teufel's rockstar engineers in Berlin, simulates a center channel to provide for better dialog intelligibility in movies, news, TV, or podcasts.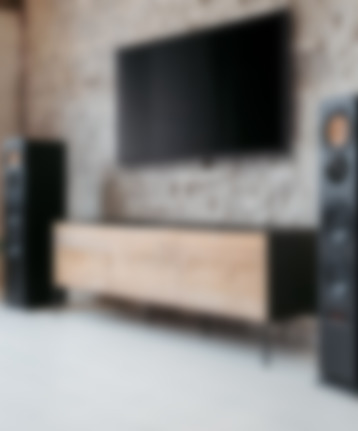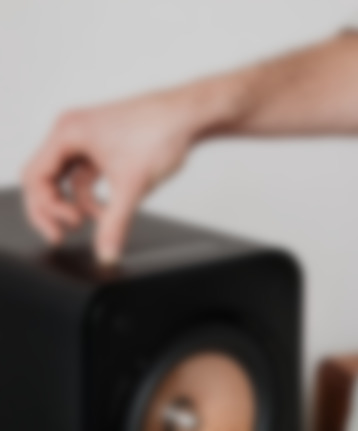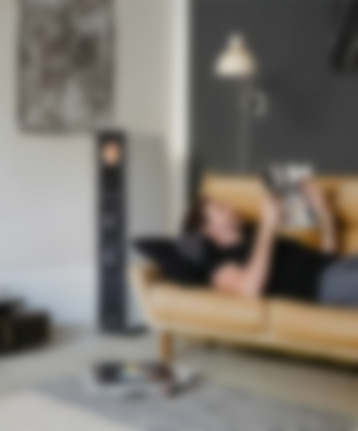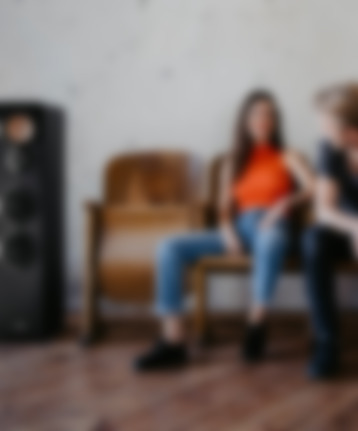 Bluetooth: high fidelity wireless audio
Our products provide clean, stable Bluetooth connection with minimal power consumption at ranges from 10 meters and up.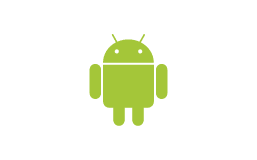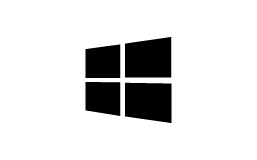 Stream music, movies, or games from your smartphone, tablet, laptop, PC or Mac.
All operating systems supported.


Perfectly synced

The sound and video always match whether you're gaming or watching TV.

Design and materials
We took no shortcuts when it came to optimizing our ULTIMA speakers. Here are the highlights of our new range:

3-way system
The cornerstone of its excellent sound lies in the design of our 3-way system, which resulted from years of development. The drivers work together in harmony across all frequency ranges, resulting in extremely smooth and clear sound production.
Refined bass power
The S 6000 SW is an advanced model universal subwoofer from Teufel: engineered in Berlin. Overview of highlights:
Front-firing for refined sound production

300 mm chassis for cut-off frequencies down to 25 Hz
Nearly double sized bass reflex port for less distortion at extreme frequencies

Extremely low-noise and efficient power amplifier for clearer levels and less power consumption
Wireless connection available with SubConnect MOD for compatible devices (i.e. ULTIMA 40 Active), or optional Subwoofer Wireless Transmitter

Automatic on/off
A wealth of configuration options (volume control, phase switch, auto dynamics and HP (high-pass) filter)
Designed for AV receivers with or without THX licensing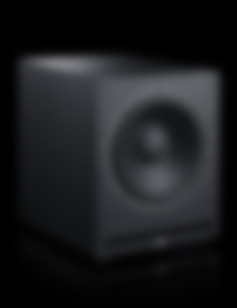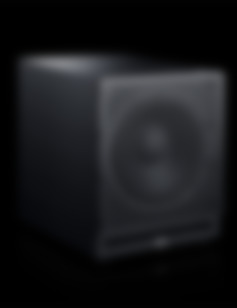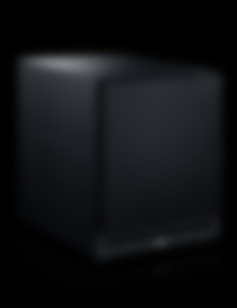 Included components
Ultima 40 Active Club Edition
1 × Subwoofer-Cable 5.0m - C3550W – Black
1 × Subwoofer S 6000 SW – Black
1 × Floor speaker UL 40 Mk3 18 (pc.) – Black

1 × Grill with logo for UL 40 Mk3 18 + UL 40 A Mk2 – Black
1 × red rubber feet (4x) for UL 20/40 Mk3 18

1 × Floor speaker UL 40 Active Mk2 18 (pcs.) – Black

1 × Grill with logo for UL 40 Mk3 18 + UL 40 A Mk2 – Black
1 × red rubber feet (4x) for UL 20/40 Mk3 18
1 × 5,0m speaker cable – red
1 × UL 40 Active remote control – Black
1 × Power cable – Black
Specifications
Subwoofer-Cable 5.0m - C3550W

| | |
| --- | --- |
| Cable length | 5 m |

Subwoofer S 6000 SW

High-end subwoofer with wireless connection option

| | |
| --- | --- |
| Width | 37 cm |
| Height | 47,4 cm |
| Depth | 54 cm |
| Weight | 23,6 kg |

| | |
| --- | --- |
| Cinch input | 1 |

| | |
| --- | --- |
| Power supply voltage | 230 V |
| Automatic on/off | Yes |
| Maximum power consumption | 250 W |
| Mains cable - IEC connector (non-heating device) | Yes |
| Safety class | 2 |
| Storage for settings when disconnected | Yes |
| Standby-Function | Yes |
| Standby-Power consumption | 0,4 W |
| Input gain adjustment | Yes |
| Frequency regulator (range) | 20 - 50 Hz |
| Level control | Yes |
| Phase control | Yes |
| Power output capacity sinus (RMS) Bass | 240 W |
| Amplifier configuration | 1.0 |
| Amplifier technology | Class D |
| Amplifier channels | 1 |

| | |
| --- | --- |
| Lowest frequency (-3 dB) | 25 Hz |
| Suitable for AV receiver | Yes |
| Equalisation openings (pos.) | Front |
| Equalisation openings | 1 |
| Removable front cover | Yes |
| Frontfire | Yes |
| Enclosure material | MDF |
| Enclosure surface | Laminated, matte |
| Net internal volume | 55 L |
| Integrated stand | Yes |
| Woofer (number per enclosure) | 1 |
| Woofer (diameter) | 300 mm |
| Woofer (material) | cellulose |
| Frequency range | 25 - 200 Hz |
| Maximum sound pressure level | 110 dB/1m |
| Acoustic principle | 1-way-system |
| Enclosure type | Bass reflex |

Floor speaker UL 40 Mk3 18 (pc.)

High-end Hi-Fi standing speakers

| | |
| --- | --- |
| Width | 21,5 cm |
| Height | 106,5 cm |
| Depth | 32 cm |
| Weight | 20 kg |

| | |
| --- | --- |
| Terminal clamps | Screw terminal, gold-plated |

| | |
| --- | --- |
| Suitable for AV receiver | Yes |
| Suitable for banana plug | Yes |
| Bi-Amping/Bi-Wiring | Yes |
| Maximum cable diameter | 4 mm |
| Equalisation openings (pos.) | Backside |
| Equalisation openings | 2 |
| Removable front cover | Yes |
| Enclosure material | MDF |
| Enclosure surface | Laminated |
| Net internal volume | 54 L |
| Spikes prepared | Yes |
| Integrated stand | Yes |
| Tweeter (number per enclosure) | 1 |
| Tweeter (diameter) | 25 mm |
| Tweeter (material) | Fabric |
| Midrange driver (number per enclosure) | 1 |
| Midrange driver (diameter) | 165 mm |
| Midrange driver (material) | Kevlar |
| Woofer (number per enclosure) | 2 |
| Woofer (diameter) | 165 mm |
| Woofer (material) | Fibreglas |
| Continuous power handling (IEC - Long Term) | 120 W |
| Sensitivity (2.83 V / 1 m) | 87 dB |
| Frequency range | 45 - 20000 Hz |
| Peak power capacity (IEC - Short Term) | 200 W |
| Maximum sound pressure level | 108 dB/1m |
| Impedance | 4 - 8 Ohm |
| Acoustic principle | 3-way-system |
| Enclosure type | Bass reflex |

Floor speaker UL 40 Active Mk2 18 (pcs.)

Active floorstanding speaker with built-in amplifier, control panel, and display

| | |
| --- | --- |
| Width | 21,5 cm |
| Height | 106,5 cm |
| Depth | 32 cm |
| Weight | 21,2 kg |

| | |
| --- | --- |
| Bass driver output | 1 |
| AUX | Yes |
| Cinch input stereo | 1 |
| Audio inputs- HDMI | Yes |
| Digital inputs optical | 1 |
| 2.0 USB sound card | Yes |
| Bluetooth | Yes |
| Bluetooth aptX | Yes |
| Micro USB B | Yes |
| HDMI ARC CEC‌ | Yes |

| | |
| --- | --- |
| Dolby Digital | Yes |
| Dolby Pro Logic | Yes |
| Dynamore® Virtual Center | Yes |

| | |
| --- | --- |
| Power supply voltage | 230 V |
| Standby-Function | Yes |
| Power output capacity impulse (peak) Satellite | 130 W |
| Total power output capacity (RMS) | 260 W |
| Adjustable sound settings | Yes |
| Amplifier technology | Class D |
| Amplifier channels | 2 |
| Performance measured by | 4 Ohm |

| | |
| --- | --- |
| Suitable for banana plug | Yes |
| Maximum cable diameter | 4 mm |
| Removable front cover | Yes |
| Enclosure material | MDF |
| Enclosure surface | Laminated, matte |
| Spikes prepared | Yes |
| Integrated stand | Yes |
| Tweeter (number per enclosure) | 1 |
| Tweeter (diameter) | 25 mm |
| Tweeter (material) | Fabric |
| Midrange driver (number per enclosure) | 1 |
| Midrange driver (diameter) | 165 mm |
| Midrange driver (material) | Kevlar/ fibreglass |
| Woofer (number per enclosure) | 2 |
| Woofer (diameter) | 165 mm |
| Woofer (material) | Fibreglass-cellulose |
| Frequency range | 39 - 20000 Hz |
| Enclosure type | Bass reflex |

| | |
| --- | --- |
| Remote control | Infrared |