+20% Coupon

FLASH SALE

CHF -100
Highlights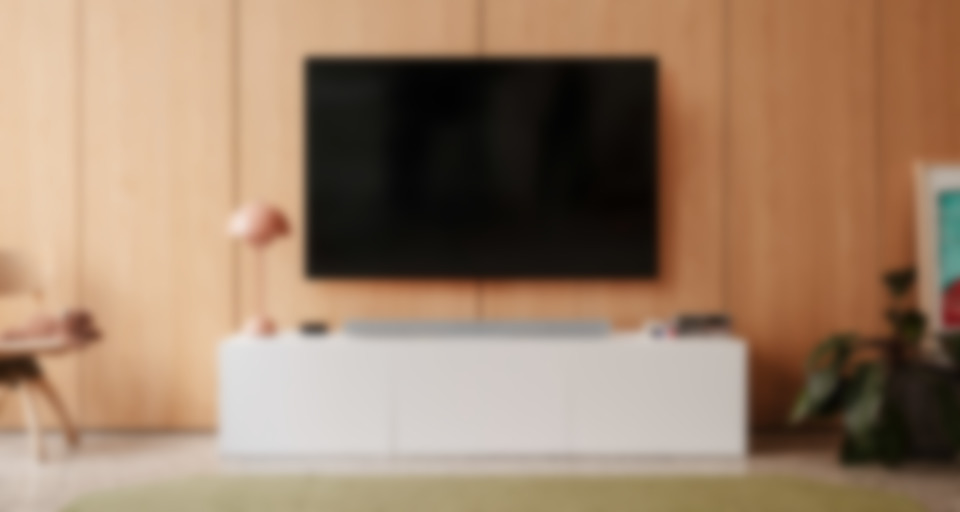 Why we love this product
11 out of 10 audio. Give your favorite films, series and games what they deserve: deep, earthy bass and bright, sparkling trebles. The CINEBAR 11 also comes with a subwoofer that fits under the sofa and optional surround sound. Treat your ears to the pinnacle of at home sound!
Key advantages at a glance
Sleek, top-of-the-line 2.1/4.1 soundbar for immersive TV, gaming and music
For a true Surround Sound experience, add on a set of wireless EFFEKT speakers (no need to run cables through the room)
8 high-performance long-throw drivers, 8 power amplifiers, 2-way system, and wireless T 6 subwoofer for distortion-free playback even at high volumes and best possible speech intelligibility, Dolby Vision compatible
Teufel's signature, in-house Dynamore® technology for virtual Surround Sound plus additional audio modes (night, speech etc.)
Innovative, space-saving Teufel T 6 subwoofer for deep, precise kick bass, can be placed either flat (under the sofa) or vertically
Bluetooth® 5.0 with aptX for high-quality wireless audio from your smartphone, tablet, or computer (Spotify, Youtube etc.)
HDMI (1 IN, 1 OUT) with 4K passthrough, HDR, Dolby Vision, 3D and ARC support as well as CEC for TV remote control, easy single-cable connection
Operation via remote control and touch panel on the unit, elegant metal front grille made, crystal-clear backlit VFD display (dimmable), integrated wall mounting, AUX-in, optical digital input, customizable audio settings, equalizer
Features
All technologies at a glance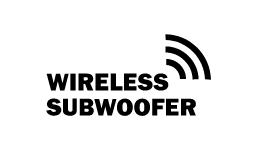 Wireless subwoofer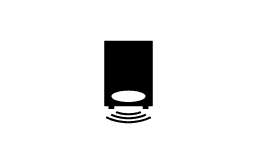 Downfire-Subwoofer. Der Tieftöner ist zum Boden hin ausgerichtet.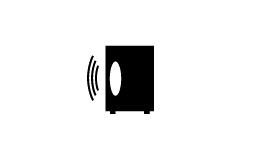 Subwoofer with side facing bass-driver.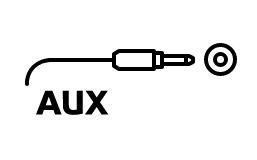 Analoger Stereo-Eingang zum Anschluss von MP3-Player, CD-Player, TV-Kopfhörerausgang oder anderen Quellen.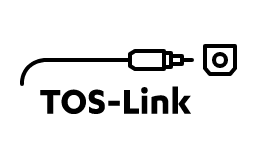 Icon - digital audio input - optical TOSLINK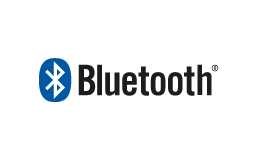 Streame Musik kabellos vom Smartphone, PC, Notebook oder iOS- bzw- MAC-OS Gerät auf den Lautsprecher. Videoton wird Lippen-synchron übertragen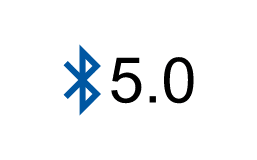 Diese Bluetooth-Version erlaubt auch Mehrfachverbindungen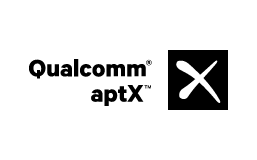 Bluetooth aptX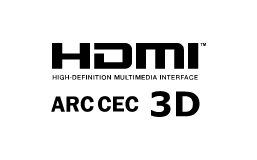 HDMI-Anschluss mit 3D-Unterstützung sowie ARC (Audiorückkanal) und CEC (Steuerung mit der TV-Fernbedienung)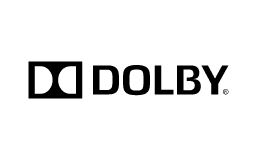 Unterstützt das klassische Dolby Digital Surround Tonformat, welches auf DVD oder Blu-ray gespeichert ist.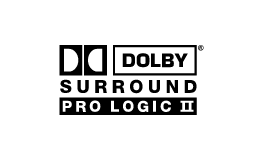 Dolby Pro Logic II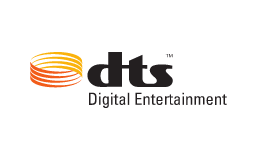 DTS Digital Surround: DTS is a multi-channel sound variant for playing DVDs or Blu-rays with a maximum of 6 soundtracks for a sound channel allocation of 1.0 up to 5.1 surround. However, this DTS variant does not support the DTS HD Audio codec.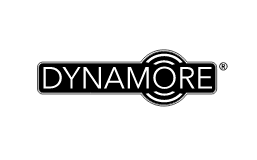 Dynamore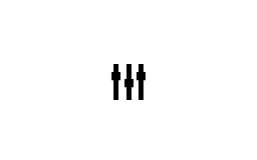 Klangeinstellungen vornehmen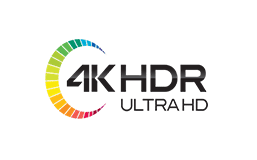 Unterstützt 4K-Auflösung mit HDR-Qualität (für erhöhten Kontrast und Helligkeit).
Raise the curtains for a big-screen experience
With the CINEBAR 11, you can easily turn your living room into a home theater without breaking the bank.
Dynamore
Teufel's signature, Berlin-developed Dynamore technology offers astonishing room-saturating audio with no negative sound coloration. Virtual Surround has never sounded this good!


One remote
When connected to a TV via HDMI, the CINEBAR 11 can be controlled using the TV's remote control as long as the TV has HDMI CEC support.


Bluetooth: high fidelity wireless audio
Our products provide clean, stable Bluetooth connection with minimal power consumption at ranges from 10 meters and up.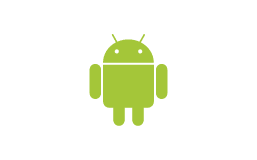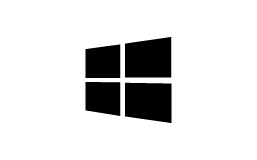 Stream music, movies, or games from your smartphone, tablet, laptop, PC or Mac.
All operating systems supported.


Perfectly synced

The sound and video always match whether you're gaming or watching TV.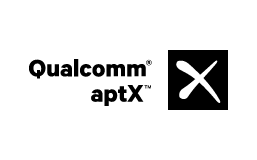 Qualcomm aptX
Qualcomm aptX is a Bluetooth codec which, similar to AAC, delivers CD-quality audio wirelessly. Both sending and receiving device must support this codec in order to use it. AptX is supported by Android devices as well as Mac OS.

More bass, less space
The innovative T 6 subwoofer connects wirelessly to the receiver and can be placed upright or laying down. It even fits under the couch (min. height 14 cm). Thanks to DSP technology, it conjures up precise, never muddy bass. When you switch on your stereo system, the T 6 switches on and off automatically. The sound can be adjusted to suit different set-ups (corner of the room, under the couch, free-standing).
Other clever details include a large, flow-optimized bass reflex port that prevents flow noise even at high levels. The reinforced, solid MDF body reduces distortion and the long-throw subwoofer can hit frequencies as low as 31 Hz (at -6 dB), putting even larger subwoofers to shame.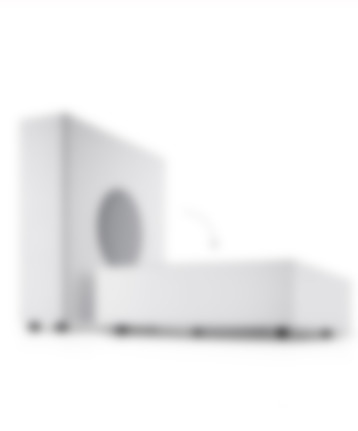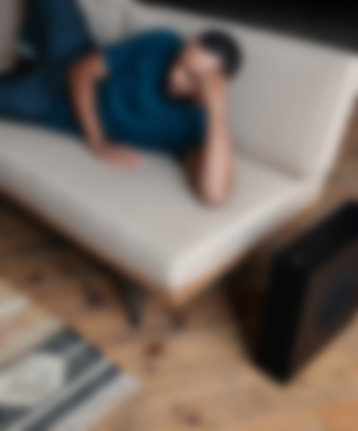 Included components
CINEBAR 11 "2.1-Set"
1 × T 6 Subwoofer – Black

1 × Power Cable for T 6 Subwoofer – Black

1 × Soundbar CINEBAR 11 Mk2 20 – Black

1 × Remote Control CINEBAR 11 – Black
Specifications
T 6 Subwoofer

Small, practical, biting. That's the new T 6 subwoofer from Teufel. It masters all tasks with aplomb in small rooms or listening areas. Whether blockbusters, gaming sound or double bass. Ready to pump up the bass?

| | |
| --- | --- |
| Width | 12 cm |
| Height | 42 cm |
| Depth | 42 cm |
| Weight | 7,66 kg |

| | |
| --- | --- |
| Power supply voltage | 230 V |
| Automatic on/off | Yes |
| Maximum power consumption | 60 W |
| Standby-Function | Yes |
| Standby-Power consumption | 0,3 W |
| Wireless Subwoofer | Yes |
| Amplifier technology | Class D |
| Amplifier channels | 1 |

| | |
| --- | --- |
| Lowest frequency (-3 dB) | 33 Hz |
| Downfire | Yes |
| Enclosure material | MDF |
| Net internal volume | 12,4 L |
| Integrated stand | Yes |
| Woofer (number per enclosure) | 1 |
| Woofer (diameter) | 165 mm |
| Woofer (material) | cellulose |
| Frequency range | 31 - 200 Hz |
| Maximum sound pressure level | 96 dB/1m |
| Lowest frequency (-6 dB) | 31 Hz |
| Acoustic principle | 1-way-system |
| Enclosure type | Bass reflex |

| | |
| --- | --- |
| Total height | 1,5 cm |

Soundbar CINEBAR 11 Mk2 20

| | |
| --- | --- |
| Width | 94,8 cm |
| Height | 6 cm |
| Depth | 8,3 cm |
| Weight | 1,81 kg |

| | |
| --- | --- |
| AUX | Yes |
| 3.5mm stereo in | 1 |
| Digital inputs optical | 1 |
| Bluetooth | Yes |
| Bluetooth 5.0 | Yes |
| Bluetooth aptX | Yes |
| HDMI 3D ARC CEC‌ | Yes |
| Video inputs- HDMI | 1 |

| | |
| --- | --- |
| Dolby Digital | Yes |
| Dolby Pro Logic II | Yes |
| DTS Digital Surround | Yes |
| Dynamore® | Yes |

| | |
| --- | --- |
| Integrated DSP | Yes |
| Automatic on/off | Yes |
| Maximum power consumption | 150 W |
| Storage for settings when disconnected | Yes |
| Standby-Function | Yes |
| Wireless Subwoofer | Yes |
| Total power output capacity (RMS) | 65 W |
| Adjustable sound settings | Yes |
| Amplifier configuration | 2.1 |
| Amplifier technology | Class D |
| Amplifier channels | 2 |

| | |
| --- | --- |
| Lowest frequency (-3 dB) | 25 Hz |
| Enclosure surface | Matte, lacquered |
| Tweeter (number per enclosure) | 2 |
| Tweeter (diameter) | 20 mm |
| Midrange driver (number per enclosure) | 6 |
| Midrange driver (diameter) | 44 mm |
| Frequency range | 33 - 20000 Hz |
| Acoustic principle | 2-way-system |
| Enclosure type | Closed |