Highlights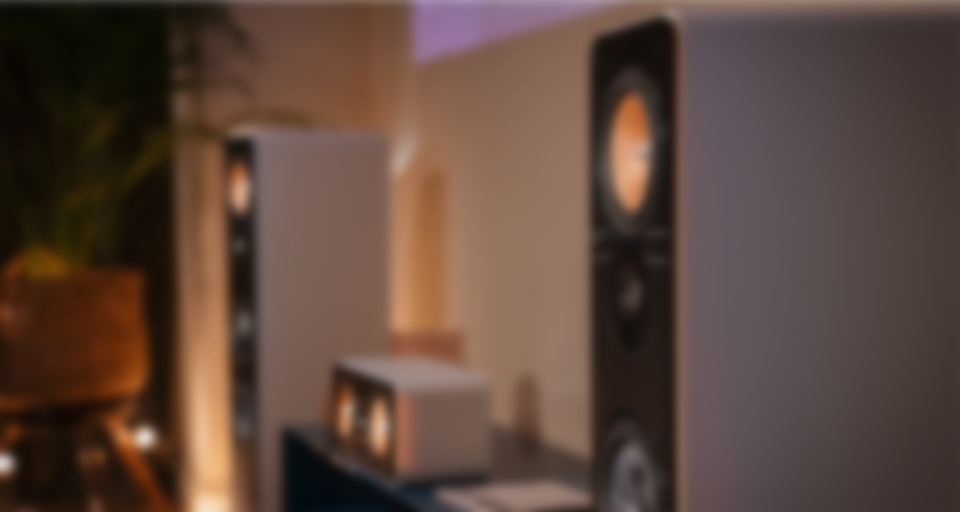 Why we love this product
If you only like music you can feel and are addicted to a thundering bass then the ULTIMA 40 Power Edition is for you. Even in large rooms of up to 40qm there's enough power for big music, movies, or gaming.
Key advantages at a glance
High-end 5.1 home cinema set with more bass and the top-selling ULTIMA 40 speakers (passive)
Power Edition comes with the huge S 6000 Subwoofer for more bass in larger rooms, wireless pairing optional
Home cinema, music and gaming sound on a high level with impressive envelopment and precise location of each sound event
Tweeter with phase plug, optimized sound radiation, fine-tuning of all components, better balanced sound and improved design
3-way-system with two high capacity woofers for distortion-free sound at any volume
ULTIMA 20s as rear speakers with double midwoofers for very good speech intelligibility
Large 25mm tweeter with phase plug and waveguide for detailed, spatial sound
Compatible with any AV receiver, can be placed on a stand, shelf, or wall mount
Features
All technologies at a glance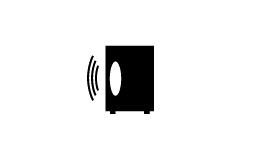 Front-firing subwoofer
The top seller from Berlin
For years, the ULTIMA series has been a byword for excellent price to performance ratio. You won't get this much sound for this little money anywhere else. Featuring superior audio technologies, the ULTIMA series delivers perfectly balanced playback to increase your enjoyment of all genres of music, as well as gaming and of course films. We hear just that all the time from enthusiastic industry journalists and customers. The new ULTIMAs can be easily recognized by the label over the tweeter.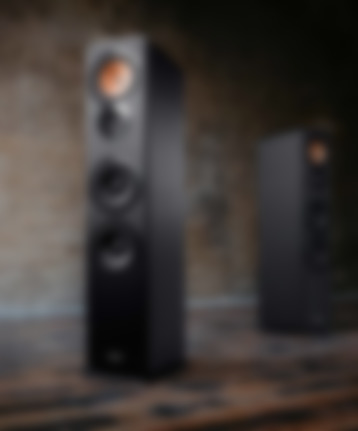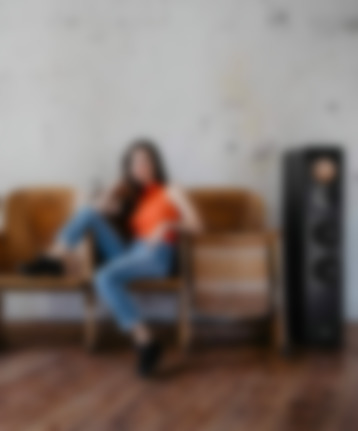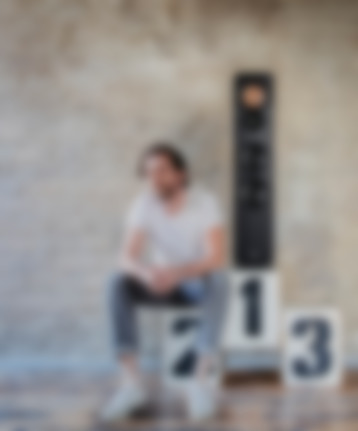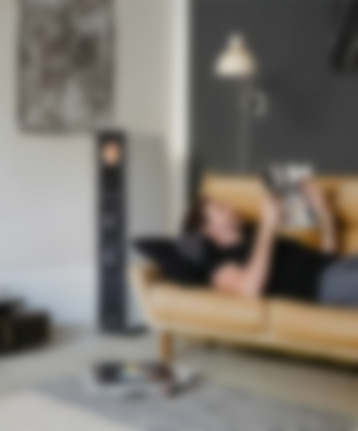 Spectacular immersion
At Teufel, all our bundles are designed for finely-tuned high-fidelity playback. As a result, you can experience immersive soundscapes for movies, enjoy rousing concert atmosphere on Blu-ray, and hear exactly where those footsteps are coming from in video games.

Developed in Berlin
Product development for the ULTIMA series, like all our other speaker series, is completed start to finish here in our Berlin labs and anechoic chambers. After years of cross-team refinement and optimization including a healthy dose of customer feedback, the ULTIMA 40 is a true marvel of engineering.

Tweeter with phase plug and waveguide
Two features that are nearly unheard of at this price point are the tweeter's built in phase plug and waveguide, providing for extreme precision in the high-frequency range.

Phase plug
Mitigates phase interference near the tweeter by directing waves outward toward the listener, enhancing response at high-frequency bandpasses.

Waveguide
Exactingly guides each individual sound, keeping all instruments and voices crisp, clear, and distinct.

Refined bass power
The S 6000 SW is an advanced model universal subwoofer from Teufel: engineered in Berlin. Overview of highlights:
Front-firing for refined sound production

300 mm chassis for cut-off frequencies down to 25 Hz
Nearly double sized bass reflex port for less distortion at extreme frequencies

Extremely low-noise and efficient power amplifier for clearer levels and less power consumption
Wireless connection available with SubConnect MOD for compatible devices (i.e. ULTIMA 40 Active), or optional Subwoofer Wireless Transmitter

Automatic on/off
A wealth of configuration options (volume control, phase switch, auto dynamics and HP (high-pass) filter)
Designed for AV receivers with or without THX licensing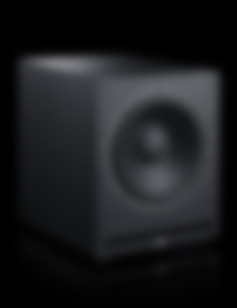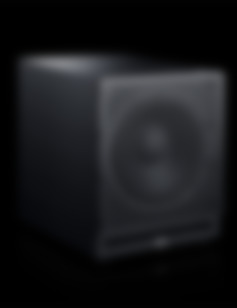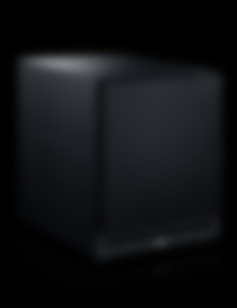 Design and materials
We took no shortcuts when it came to optimizing our ULTIMA speakers. Here are the highlights of our new range:

3-way system
The cornerstone of its excellent sound lies in the design of our 3-way system, which resulted from years of development. The drivers work together in harmony across all frequency ranges, resulting in extremely smooth and clear sound production.
All around unbeatable
Whether serving as a standalone bookshelf speaker or rear speaker in a surround set, the ULTIMA 20 does not compromise. It fits on a bookshelf, can be placed on a stand, or mounted on a wall. Both visually and sonically, it's the perfect match for its big sister.

Finish
Pristinely finished. Made from sturdy MDF with internal struts, Teufel speakers feature long-lasting timeless design.
Included components
Ultima 40 Surround Power Edition "5.1-Set"
1 × Subwoofer S 6000 SW – Black
1 × Centre speaker UL 40 C Mk3 18 – Black
2 × Floor speaker UL 40 Mk3 18 (pc.) – Black

1 × Grill with logo for UL 40 Mk3 18 + UL 40 A Mk2 – Black
1 × red rubber feet (4x) for UL 20/40 Mk3 18

1 × Pair Shelf speaker UL 20 Mk3 18 – Black

2 × UL 20 Mk3 18 bookshelf speaker (pc.) – Black
2 × red rubber feet (4x) for UL 20/40 Mk3 18
2 × grill for UL 20 Mk3 18 – Black
Specifications
Subwoofer S 6000 SW

High-end subwoofer with wireless connection option

| | |
| --- | --- |
| Width | 37 cm |
| Height | 47,4 cm |
| Depth | 54 cm |
| Weight | 23,6 kg |

| | |
| --- | --- |
| Cinch input | 1 |

| | |
| --- | --- |
| Power supply voltage | 230 V |
| Automatic on/off | Yes |
| Maximum power consumption | 250 W |
| Mains cable - IEC connector (non-heating device) | Yes |
| Safety class | 2 |
| Storage for settings when disconnected | Yes |
| Standby-Function | Yes |
| Standby-Power consumption | 0,4 W |
| Input gain adjustment | Yes |
| Frequency regulator (range) | 20 - 50 Hz |
| Level control | Yes |
| Phase control | Yes |
| Power output capacity sinus (RMS) Bass | 240 W |
| Amplifier configuration | 1.0 |
| Amplifier technology | Class D |
| Amplifier channels | 1 |

| | |
| --- | --- |
| Lowest frequency (-3 dB) | 25 Hz |
| Suitable for AV receiver | Yes |
| Equalisation openings (pos.) | Front |
| Equalisation openings | 1 |
| Removable front cover | Yes |
| Frontfire | Yes |
| Enclosure material | MDF |
| Enclosure surface | Laminated, matte |
| Net internal volume | 55 L |
| Integrated stand | Yes |
| Woofer (number per enclosure) | 1 |
| Woofer (diameter) | 300 mm |
| Woofer (material) | cellulose |
| Frequency range | 25 - 200 Hz |
| Maximum sound pressure level | 110 dB/1m |
| Acoustic principle | 1-way-system |
| Enclosure type | Bass reflex |

Centre speaker UL 40 C Mk3 18

High-end Hi-Fi centre speaker

| | |
| --- | --- |
| Width | 42 cm |
| Height | 16,9 cm |
| Depth | 15,9 cm |
| Weight | 5,7 kg |

| | |
| --- | --- |
| Terminal clamps | Gold-plated screw terminals |

| | |
| --- | --- |
| Suitable for banana plug | Yes |
| Maximum cable diameter | 4 mm |
| Removable front cover | Yes |
| Enclosure material | MDF |
| Enclosure surface | Laminated |
| Keyhole plate mounted | Yes |
| Wall mounting brackets | Yes |
| Tweeter (number per enclosure) | 1 |
| Tweeter (diameter) | 25 mm |
| Tweeter (material) | Fabric |
| Bass/Midrange driver (number per enclosure) | 2 |
| Bass/Midrange driver (diameter) | 130 mm |
| Bass/Midrange driver (material) | Kevlar/ fibreglass |
| Continuous power handling (IEC - Long Term) | 100 W |
| Sensitivity (2.83 V / 1 m) | 88 dB |
| Frequency range | 90 - 20000 Hz |
| Peak power capacity (IEC - Short Term) | 150 W |
| Maximum sound pressure level | 107 dB/1m |
| Impedance | 4 - 8 Ohm |
| Acoustic principle | 2-way-system |
| Enclosure type | Closed |

Floor speaker UL 40 Mk3 18 (pc.)

High-end Hi-Fi standing speakers

| | |
| --- | --- |
| Width | 21,5 cm |
| Height | 106,5 cm |
| Depth | 32 cm |
| Weight | 20 kg |

| | |
| --- | --- |
| Terminal clamps | Screw terminal, gold-plated |

| | |
| --- | --- |
| Suitable for AV receiver | Yes |
| Suitable for banana plug | Yes |
| Bi-Amping/Bi-Wiring | Yes |
| Maximum cable diameter | 4 mm |
| Equalisation openings (pos.) | Backside |
| Equalisation openings | 2 |
| Removable front cover | Yes |
| Enclosure material | MDF |
| Enclosure surface | Laminated |
| Net internal volume | 54 L |
| Spikes prepared | Yes |
| Integrated stand | Yes |
| Tweeter (number per enclosure) | 1 |
| Tweeter (diameter) | 25 mm |
| Tweeter (material) | Fabric |
| Midrange driver (number per enclosure) | 1 |
| Midrange driver (diameter) | 165 mm |
| Midrange driver (material) | Kevlar |
| Woofer (number per enclosure) | 2 |
| Woofer (diameter) | 165 mm |
| Woofer (material) | Fibreglas |
| Continuous power handling (IEC - Long Term) | 120 W |
| Sensitivity (2.83 V / 1 m) | 87 dB |
| Frequency range | 45 - 20000 Hz |
| Peak power capacity (IEC - Short Term) | 200 W |
| Maximum sound pressure level | 108 dB/1m |
| Impedance | 4 - 8 Ohm |
| Acoustic principle | 3-way-system |
| Enclosure type | Bass reflex |

UL 20 Mk3 18 bookshelf speaker (pc.)

High-end Hi-Fi bookshelf speakers

| | |
| --- | --- |
| Width | 21,5 cm |
| Height | 33,5 cm |
| Depth | 23,5 cm |
| Weight | 5,7 kg |

| | |
| --- | --- |
| Terminal clamps | Gold-plated screw terminals |
| Minimum amplifier output power recommended | 20 W |

| | |
| --- | --- |
| Suitable for banana plug | Yes |
| Maximum cable diameter | 4 mm |
| Equalisation openings (pos.) | Backside |
| Equalisation openings | 1 |
| Removable front cover | Yes |
| Enclosure material | MDF |
| Enclosure surface | Laminated |
| Net internal volume | 10 L |
| Wall mounting brackets | Yes |
| Tweeter (number per enclosure) | 1 |
| Tweeter (diameter) | 25 mm |
| Tweeter (material) | Fabric |
| Bass/Midrange driver (number per enclosure) | 1 |
| Bass/Midrange driver (diameter) | 165 mm |
| Bass/Midrange driver (material) | Fibreglas |
| Continuous power handling (IEC - Long Term) | 50 W |
| Sensitivity (2.83 V / 1 m) | 87 dB |
| Frequency range | 70 - 20000 Hz |
| Peak power capacity (IEC - Short Term) | 80 W |
| Maximum sound pressure level | 104 dB/1m |
| Impedance | 4 Ohm |
| Acoustic principle | 2-way-system |
| Enclosure type | Bass reflex |
| Crossover frequency internal switch | 2600 Hz |