Highlights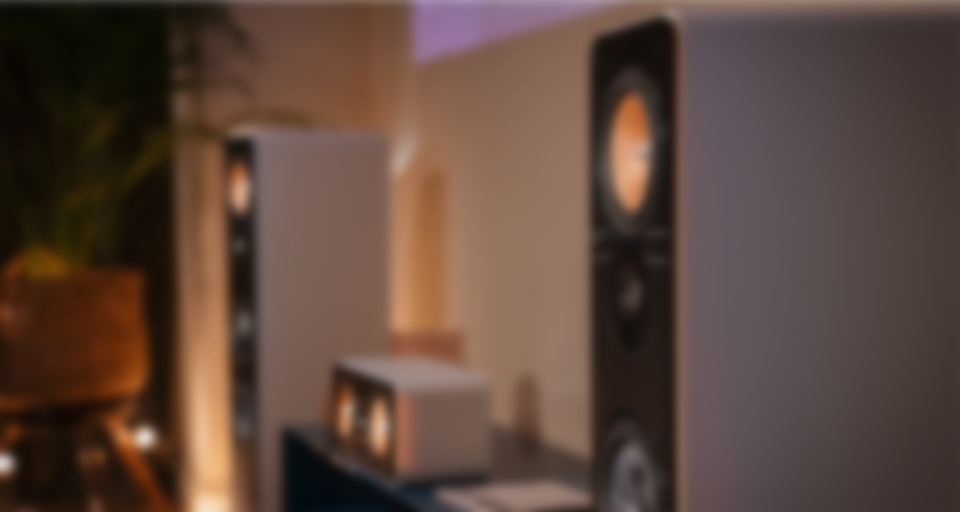 Why we love this product
This Denon bundle turns your living room into a movie theater. It has everything you need for an exciting, classic cinema experience. And you can always upgrade with our REFLEKT Dolby Atmos speakers. Save money by buying together.
Key advantages at a glance
Plug-and-play 5.1 complete system including Denon AV receiver AVC-X3800H, our top-selling ULTIMA 40 speakers, subwoofer and center speaker for a home cinema experience in a class all its own.
For high-level home cinema, music, and gaming sound with astonishing immersion and precise spatial positioning of all sound events
Set contents: 2 x ULTIMA 40 floorstanding speakers, Center speaker, subwoofer, 2 x rear speakers, Denon AVC-X3800H AV receiver, cable set
ULTIMA floorstanding speakers with 25 mm tweeter, phase plug and waveguide for detailed, spatial imaging, 3-way system with heavy-duty woofers for distortion-free playback at any volume, center with two midrange drivers for crisp, intelligible dialogue
Includes Denon AVC-X3800H AV Receiver with Dolby Atmos, Dolby Atmos Height Virtualization, Dolby True HD, DTS:X, DTS Neural:X, DTS Virtual:X, DTS-HD Master Audio, IMAX Enhanced, voice control via Alexa, Google Assistant, Apple Siri, Bluetooth, Amazon Music, AirPlay 2, Napster, TuneIn, Deezer, Spotify, Soundcloud, TIDAL, HEOS® Built-in
HDMI with 8K/60Hz and 4K/120Hz video pass-through, HDCP 2.3, HDR (Dolby Vision™, HDR10+, HLG, 3D), Enhanced Audio Return Channel (eARC), phono input
Powerful subwoofer, can be configured in either front- or down-firing modes, optional wireless connection
Speakers available in black or white, easy to upgrade, wall mounts available as accessories
Features
All technologies at a glance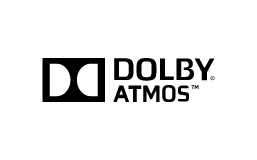 Das Verfahren weist jedem Lautsprecher ein individuelles Signal zu. Ein beeindruckend realitätsnahes Sounderlebnis erreichen nach oben strahlenden Lautsprecher, deren Schallwellen an der Decke reflektieren und so wieder zum Hörer gelangen.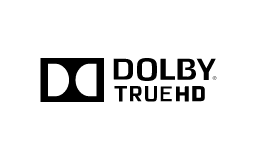 Verlustfreies, digitales Mehrkanaltonformat von Dolby speziell für Blu-rays entwickelt.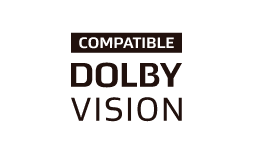 Dolby Vision unterstützt bis zu 12 Bit Farbinformationen, was eine originaltreuere Wiedergabe zur Folge hat. Dolby Vision kann sogenanntes colour banding reduzieren. Im Gegensatz zu HDR10+ ist Dolby Vision für die Gerätehersteller nicht lizenzfrei.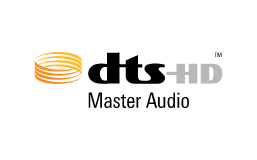 Verlustfreies, digitales Mehrkanaltonformat von dts speziell für Blu-rays entwickelt.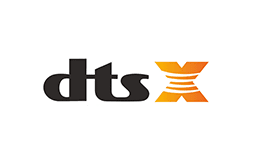 dts X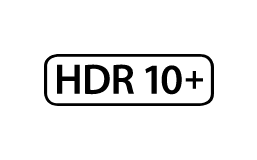 HDR 10+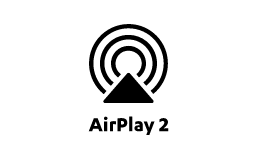 Logo - Airplay 2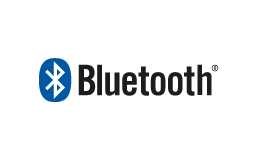 Streame Musik kabellos vom Smartphone, PC, Notebook oder iOS- bzw- MAC-OS Gerät auf den Lautsprecher. Videoton wird Lippen-synchron übertragen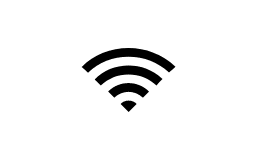 Verfügt über WLAN-Funktionalität.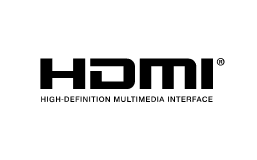 HDMI-Anschluss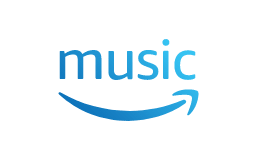 Der Streaming-Dienst von Amazon ist Bestandteil des Prime-Abonnements und beinhaltet Millionen Songs, Playlisten und Hörbücher. Es werden Datenraten von bis zu 256 kbps verwendet (fast CD-Qualität).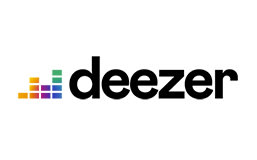 Der Streaming-Dienst aus Frankreich. Wähle aus Millionen Songs, Playlisten, Hörbüchern und Podcasts mit Datenraten von bis zu 320 kbps (fast CD-Qualität). Deezer ist auch auf Smart-TVs verfügbar.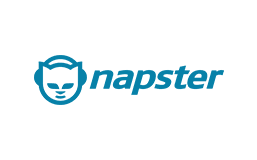 Napster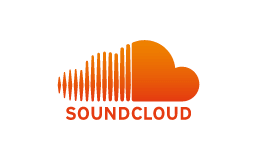 Der unabhängige Streaming-Dienst aus Berlin. Entdecke mit SoundCloud Neues und Seltenes. Aufgenommen vom Newcomer oder Superstar. Mit SoundCloud kannst du Freunden, Künstlern oder Newcomern folgen. Die Datenraten hängen von der hochgeladenen Qualität ab.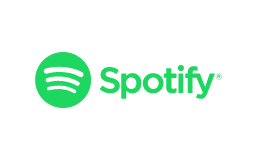 Einer der beliebtesten Streaming-Dienste mit Millionen Songs. Datenraten von bis zu 320 kbps (fast CD-Qualität).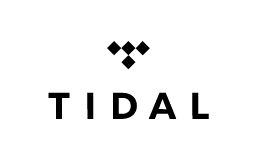 Streame Millionen Songs in verlustfreier Qualität und mit Datenraten von bis zu 1411 kbps (echte CD-Qualität).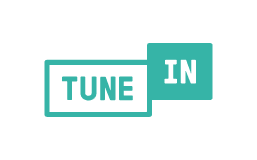 Der Streaming-Dienst aus San Francisco. Höre über 100.000 lokale und internationale Radiosender kostenlos mit Datenraten von bis zu 128 kbps (FM-Radio Qualität).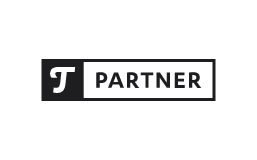 Quality brands especially selected by Teufel are the perfect match for our products.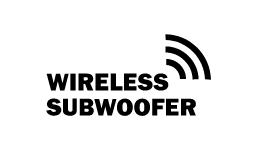 Wireless subwoofer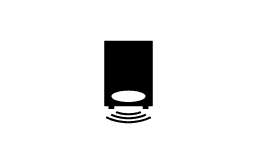 Downfire-Subwoofer. Der Tieftöner ist zum Boden hin ausgerichtet.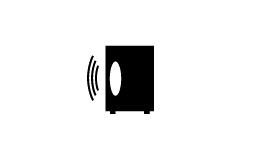 Front-firing subwoofer
The top seller from Berlin
For years, the ULTIMA series has been a byword for excellent price to performance ratio. You won't get this much sound for this little money anywhere else. Featuring superior audio technologies, the ULTIMA series delivers perfectly balanced playback to increase your enjoyment of all genres of music, as well as gaming and of course films. We hear just that all the time from enthusiastic industry journalists and customers. The new ULTIMAs can be easily recognized by the label over the tweeter.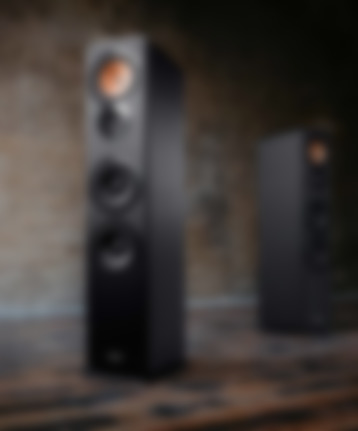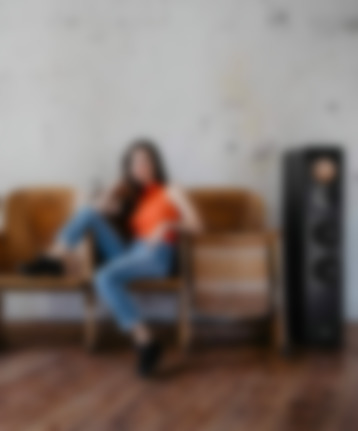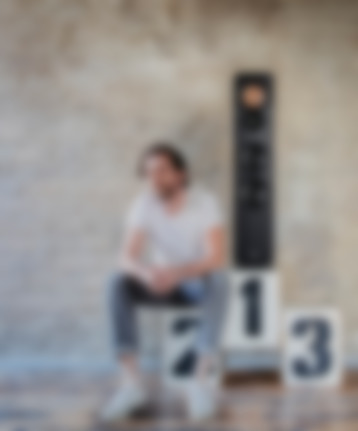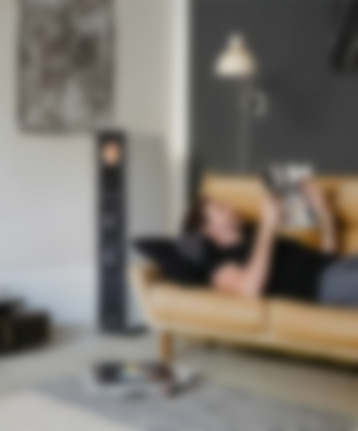 Spectacular immersion
At Teufel, all our bundles are designed for finely-tuned high-fidelity playback. As a result, you can experience immersive soundscapes for movies, enjoy rousing concert atmosphere on Blu-ray, and hear exactly where those footsteps are coming from in video games.

Developed in Berlin
Product development for the ULTIMA series, like all our other speaker series, is completed start to finish here in our Berlin labs and anechoic chambers. After years of cross-team refinement and optimization including a healthy dose of customer feedback, the ULTIMA 40 is a true marvel of engineering.

Tweeter with phase plug and waveguide
Two features that are nearly unheard of at this price point are the tweeter's built in phase plug and waveguide, providing for extreme precision in the high-frequency range.

Phase plug
Mitigates phase interference near the tweeter by directing waves outward toward the listener, enhancing response at high-frequency bandpasses.

Waveguide
Exactingly guides each individual sound, keeping all instruments and voices crisp, clear, and distinct.

T 10 Subwoofer
For the first time Teufel offers a subwoofer that can be configured in either front- or down-firing modes. Don't let the 150-Watts fool you. The new Class-D amplifier's high efficiency and extremely low noise mean it can go toe-to-toe with any 300-Watt amplifier.
High-end-class active subwoofer, configurable in front- and down-firing modes

250 mm diameter subwoofer
Power: 150-Watt, highly efficient Class-D power amplifier with low power consumption
Automatic on and off
Wide variety of settings and circuit breaker

Can be positioned horizontally or vertically with universal feet
Integrated wireless module - compatible with CINEBAR Pro, DUETT, TRIOS and IMPAQ receivers. Denon/Marantz or Yamaha/Pioneer receivers require the Subwoofer Wireless Transmitter.
All around unbeatable
Whether serving as a standalone bookshelf speaker or rear speaker in a surround set, the ULTIMA 20 does not compromise. It fits on a bookshelf, can be placed on a stand, or mounted on a wall. Both visually and sonically, it's the perfect match for its big sister.

Finish
Pristinely finished. Made from sturdy MDF with internal struts, Teufel speakers feature long-lasting timeless design.
Design and materials
We took no shortcuts when it came to optimizing our ULTIMA speakers. Here are the highlights of our new range:

3-way system
The cornerstone of its excellent sound lies in the design of our 3-way system, which resulted from years of development. The drivers work together in harmony across all frequency ranges, resulting in extremely smooth and clear sound production.
Included components
ULTIMA 40 Surround + Denon X3800H "5.1-Set"
1 × 30m Speaker Cable 2.5mm² - C2530S – white
1 × Subwoofer-Cable 2.5m - C3525W – Black
1 × Pair Shelf speaker UL 20 Mk3 18 – white

2 × red rubber feet (4x) for UL 20/40 Mk3 18
2 × UL 20 Mk3 18 bookshelf speaker (pc.) – white
2 × grill for UL 20 Mk3 18 – Black

2 × Floor speaker UL 40 Mk3 18 (pc.) – white

1 × red rubber feet (4x) for UL 20/40 Mk3 18
1 × Grill with logo for UL 40 Mk3 18 + UL 40 A Mk2 – Black

1 × Center speaker UL 40 C Mk3 18 – white
1 × Denon AVC-X3800H – Black

1 × RC-1253 Remote Control for DENON AVR-X2800H DAB/AVC-X3800H – Black

1 × T 10 Subwoofer – Black
Specifications
30m Speaker Cable 2.5mm² - C2530S

| | |
| --- | --- |
| Cable length | 30 m |

Subwoofer-Cable 2.5m - C3525W

| | |
| --- | --- |
| Cable length | 2,5 m |

UL 20 Mk3 18 bookshelf speaker (pc.)

High-end Hi-Fi bookshelf speakers

| | |
| --- | --- |
| Width | 21,5 cm |
| Height | 33,5 cm |
| Depth | 23,5 cm |
| Weight | 5,7 kg |

| | |
| --- | --- |
| Terminal clamps | Gold-plated screw terminals |
| Minimum amplifier output power recommended | 20 W |

| | |
| --- | --- |
| Suitable for banana plug | Yes |
| Maximum cable diameter | 4 mm |
| Equalisation openings (pos.) | Backside |
| Equalisation openings | 1 |
| Removable front cover | Yes |
| Enclosure material | MDF |
| Enclosure surface | Laminated |
| Net internal volume | 10 L |
| Wall mounting brackets | Yes |
| Tweeter (number per enclosure) | 1 |
| Tweeter (diameter) | 25 mm |
| Tweeter (material) | Fabric |
| Bass/Midrange driver (number per enclosure) | 1 |
| Bass/Midrange driver (diameter) | 165 mm |
| Bass/Midrange driver (material) | Fibreglas |
| Continuous power handling (IEC - Long Term) | 50 W |
| Sensitivity (2.83 V / 1 m) | 87 dB |
| Frequency range | 70 - 20000 Hz |
| Peak power capacity (IEC - Short Term) | 80 W |
| Maximum sound pressure level | 104 dB/1m |
| Impedance | 4 Ohm |
| Acoustic principle | 2-way-system |
| Enclosure type | Bass reflex |
| Crossover frequency internal switch | 2600 Hz |

Floor speaker UL 40 Mk3 18 (pc.)

High-end Hi-Fi standing speakers

| | |
| --- | --- |
| Width | 21,5 cm |
| Height | 106,5 cm |
| Depth | 32 cm |
| Weight | 20 kg |

| | |
| --- | --- |
| Terminal clamps | Screw terminal, gold-plated |

| | |
| --- | --- |
| Suitable for AV receiver | Yes |
| Suitable for banana plug | Yes |
| Bi-Amping/Bi-Wiring | Yes |
| Maximum cable diameter | 4 mm |
| Equalisation openings (pos.) | Backside |
| Equalisation openings | 2 |
| Removable front cover | Yes |
| Enclosure material | MDF |
| Enclosure surface | Laminated |
| Net internal volume | 54 L |
| Spikes prepared | Yes |
| Integrated stand | Yes |
| Tweeter (number per enclosure) | 1 |
| Tweeter (diameter) | 25 mm |
| Tweeter (material) | Fabric |
| Midrange driver (number per enclosure) | 1 |
| Midrange driver (diameter) | 165 mm |
| Midrange driver (material) | Kevlar |
| Woofer (number per enclosure) | 2 |
| Woofer (diameter) | 165 mm |
| Woofer (material) | Fibreglas |
| Continuous power handling (IEC - Long Term) | 120 W |
| Sensitivity (2.83 V / 1 m) | 87 dB |
| Frequency range | 45 - 20000 Hz |
| Peak power capacity (IEC - Short Term) | 200 W |
| Maximum sound pressure level | 108 dB/1m |
| Impedance | 4 - 8 Ohm |
| Acoustic principle | 3-way-system |
| Enclosure type | Bass reflex |

Center speaker UL 40 C Mk3 18

High-end Hi-Fi centre speaker

| | |
| --- | --- |
| Width | 42 cm |
| Height | 16,9 cm |
| Depth | 15,9 cm |
| Weight | 5,7 kg |

| | |
| --- | --- |
| Terminal clamps | Gold-plated screw terminals |

| | |
| --- | --- |
| Suitable for banana plug | Yes |
| Maximum cable diameter | 4 mm |
| Removable front cover | Yes |
| Enclosure material | MDF |
| Enclosure surface | Laminated |
| Keyhole plate mounted | Yes |
| Wall mounting brackets | Yes |
| Tweeter (number per enclosure) | 1 |
| Tweeter (diameter) | 25 mm |
| Tweeter (material) | Fabric |
| Bass/Midrange driver (number per enclosure) | 2 |
| Bass/Midrange driver (diameter) | 130 mm |
| Bass/Midrange driver (material) | Kevlar/ fibreglass |
| Continuous power handling (IEC - Long Term) | 100 W |
| Sensitivity (2.83 V / 1 m) | 88 dB |
| Frequency range | 90 - 20000 Hz |
| Peak power capacity (IEC - Short Term) | 150 W |
| Maximum sound pressure level | 107 dB/1m |
| Impedance | 4 - 8 Ohm |
| Acoustic principle | 2-way-system |
| Enclosure type | Closed |

Denon AVC-X3800H

The Denon AVC-X3800H is your top-of-the-line AV receiver. Experience true, immersive 3D sound in medium and large rooms, and benefit from extensive video and streaming capabilities.

| | |
| --- | --- |
| Width | 43,4 cm |
| Height | 16,7 cm |
| Depth | 37,9 cm |
| Weight | 12,5 kg |

| | |
| --- | --- |
| AAC | Yes |
| FLAC | Yes |
| MP3 | Yes |
| WAV | Yes |
| WMA | Yes |
| Dolby Atmos | Yes |
| Dolby Surround | Yes |
| Dolby TrueHD | Yes |
| Dolby Vision Compatible | Yes |
| DTS Virtual:X | Yes |
| DTS-HD Master Audio | Yes |
| DTS:X | Yes |
| HDR10+ | Yes |

| | |
| --- | --- |
| Output performance amplifier: Satellites | 180 W |
| Amplifier channels | 9 |

| | |
| --- | --- |
| AirPlay 2 | Yes |
| Bluetooth | Yes |
| Wifi | Yes |
| Video outputs - HDMI | 3 |
| Video inputs- HDMI | 6 |
| HEOS® Built-in | Yes |
| Auro 3D | Yes |

| | |
| --- | --- |
| Amazon Music | Yes |
| Deezer | Yes |
| napster | Yes |
| SoundCloud | Yes |
| Spotify | Yes |
| TIDAL | Yes |
| TuneIn | Yes |

| | |
| --- | --- |
| Remote control | Infrared |

T 10 Subwoofer

High-end-class active subwoofer that can be configured in either front- or down-firing modes

| | |
| --- | --- |
| Width | 35,1 cm |
| Height | 48,3 cm |
| Depth | 38 cm |
| Weight | 15,6 kg |

| | |
| --- | --- |
| Cinch input | 1 |

| | |
| --- | --- |
| Power supply voltage | 230 V |
| Automatic on/off | Yes |
| Maximum power consumption | 150 W |
| Mains lead fixed | Yes |
| Safety class | 2 |
| Fuse | Yes |
| Storage for settings when disconnected | Yes |
| Standby-Function | Yes |
| Standby-Power consumption | 1 W |
| Bass boost/EQ | Yes |
| Input gain adjustment | Yes |
| Level control | Yes |
| Phase control | Yes |
| Wireless Subwoofer | Yes |
| Power output capacity impulse (peak) Bass | 150 W |
| Amplifier configuration | 1.0 |
| Amplifier technology | Class D |
| Amplifier channels | 1 |

| | |
| --- | --- |
| Lowest frequency (-3 dB) | 33 Hz |
| Suitable for AV receiver | Yes |
| Equalisation openings | 1 |
| Downfire | Yes |
| Frontfire | Yes |
| Enclosure material | MDF |
| Enclosure surface | Laminated, matte |
| Integrated stand | Yes |
| Woofer (number per enclosure) | 1 |
| Woofer (diameter) | 250 mm |
| Woofer (material) | Aluminium |
| Frequency range | 33 - 190 Hz |
| Maximum sound pressure level | 115 dB/1m |
| Acoustic principle | 1-way-system |
| Enclosure type | Bass reflex |