Highlights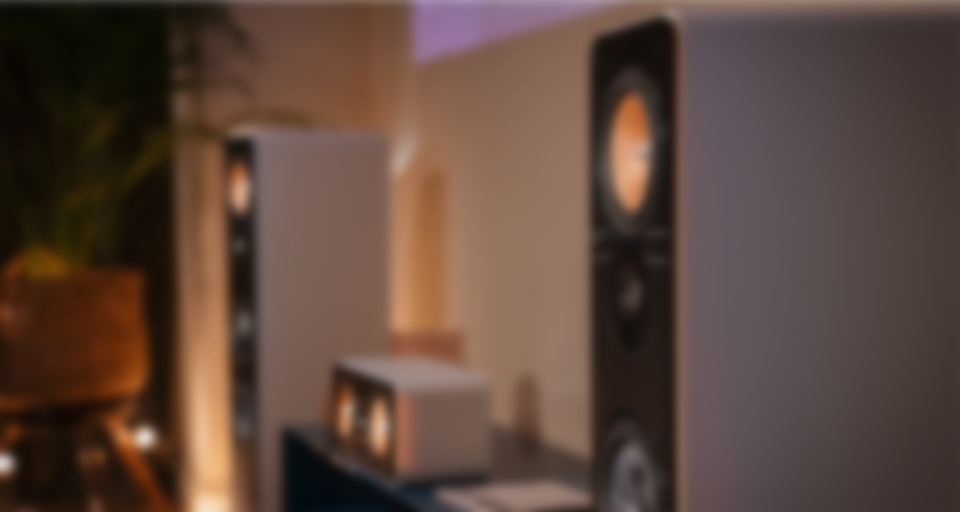 Why we love this product
The new ready-to-play AVR Dolby Atmos set of course comes with the new Ultima series. In the bundle you save considerably compared to making a single purchase. We guarantee you a perfect fit of all components.
Key advantages at a glance
Ready-to-play 5.1 complete system including Onkyo AV receiver, our best-selling Ultima 40 speakers and Dolby Atmos treble speakers for a first-class home cinema experience
High-quality home cinema, music and gaming sound with impressive sound immersion and precise sound location
Contents of the complete set: 2 x Ultima 40 Mk3 floor-standing speakers, centre speaker, subwoofer, 2 x rear speakers, Onkyo TX-NR696 receiver, 2 x Reflekt Dolby Atmos speakers, cable set
New: tweeter with phase plug, optimised sound dispersion, fine tuning of all components, more balanced sound, improved workmanship and design
Incl. Onkyo AV-Receiver TX-NR696 with Bluetooth, AirPlay 2, Amazon Music, TuneIn, Deezer, Spotify, Chromecast built-in, TIDAL, DTS Play-Fi, THX, Dolby True HD, Dolby Atmos, DTS:X, DTS-HD Master Audio and many more
Powerful subwoofer, can be used either front-or down-firing, optional wireless control
Available in black and white, easy to expand, wall mount and speaker feet available as accessories
Inkl. Lautsprecherkabel und HDMI-Kabel
Features
All technologies at a glance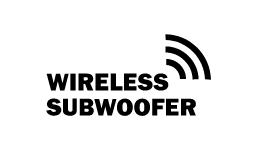 Wireless subwoofer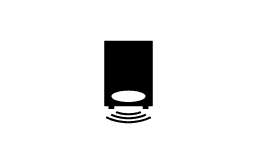 Downfire-Subwoofer. Der Tieftöner ist zum Boden hin ausgerichtet.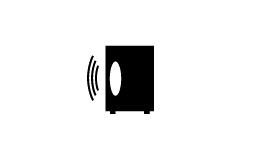 Front-firing subwoofer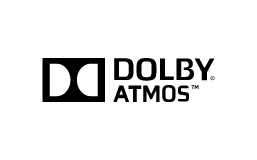 Das Verfahren weist jedem Lautsprecher ein individuelles Signal zu. Ein beeindruckend realitätsnahes Sounderlebnis erreichen nach oben strahlenden Lautsprecher, deren Schallwellen an der Decke reflektieren und so wieder zum Hörer gelangen.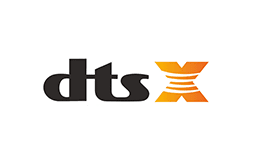 dts X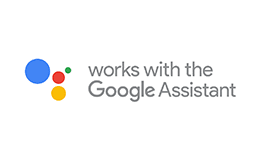 You can search, play and control music via voice control with speakers with Google Assistant, such as the Onkyo Smart Speaker G3, on your Onkyo AV receiver.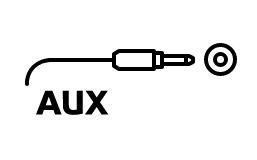 Analoger Stereo-Eingang zum Anschluss von MP3-Player, CD-Player, TV-Kopfhörerausgang oder anderen Quellen.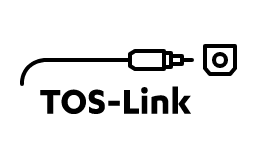 Icon - digital audio input - optical TOSLINK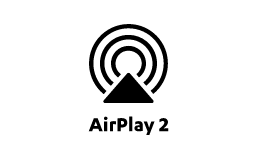 Logo - Airplay 2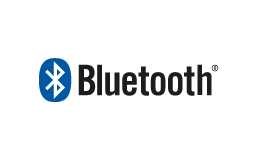 Streame Musik kabellos vom Smartphone, PC, Notebook oder iOS- bzw- MAC-OS Gerät auf den Lautsprecher. Videoton wird Lippen-synchron übertragen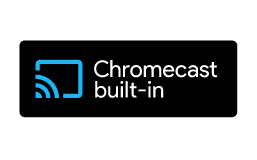 Tippe auf das Chromecast Symbol in deiner Musik-App, wähle einen Abspieler mit Chromecast built-in und höre Musik in hoher Klangqualität. Streame mit Chromecast aus mehr als 100 Musik-Apps von deinem Smartphone, Tablet oder PC.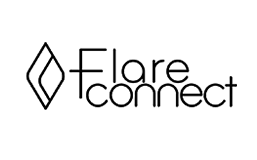 Technologie mit der kompatible Audiogeräte von Onkyo und Pioneer Musik in alle Räumen des Hauses wiedergeben können.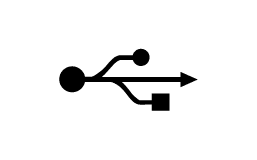 USB-Schnittstelle<br><br>Hinweis: Funktionsumfang der Schnittstelle kann je nach Produkt variieren. Nähere Infos zu diesem Produkt auf der Webseite oder in der Anleitung.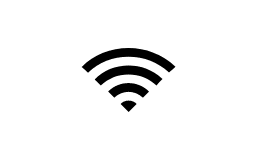 Verfügt über WLAN-Funktionalität.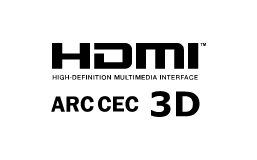 HDMI-Anschluss mit 3D-Unterstützung sowie ARC (Audiorückkanal) und CEC (Steuerung mit der TV-Fernbedienung)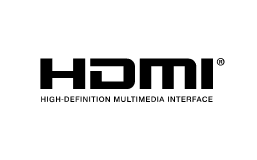 HDMI-Anschluss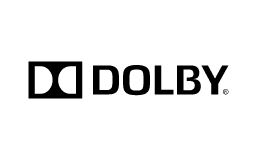 Unterstützt das klassische Dolby Digital Surround Tonformat, welches auf DVD oder Blu-ray gespeichert ist.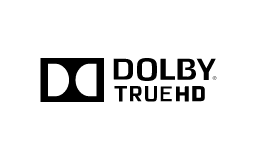 Verlustfreies, digitales Mehrkanaltonformat von Dolby speziell für Blu-rays entwickelt.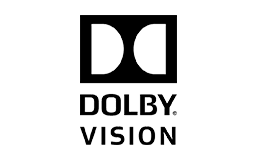 Dolby Vision unterstützt bis zu 12 Bit Farbinformationen, was eine originaltreuere Wiedergabe zur Folge hat. Dolby Vision kann sogenanntes colour banding reduzieren. Im Gegensatz zu HDR10+ ist Dolby Vision für die Gerätehersteller nicht lizenzfrei.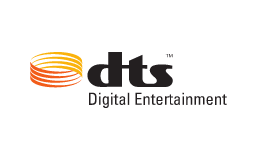 DTS Digital Surround: DTS is a multi-channel sound variant for playing DVDs or Blu-rays with a maximum of 6 soundtracks for a sound channel allocation of 1.0 up to 5.1 surround. However, this DTS variant does not support the DTS HD Audio codec.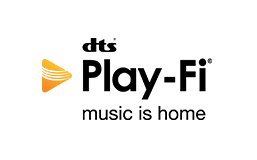 App für Android und iOS, mit der man Musik streamen kann.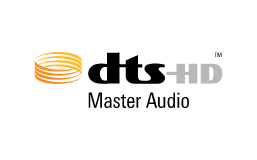 Verlustfreies, digitales Mehrkanaltonformat von dts speziell für Blu-rays entwickelt.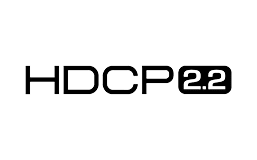 Ist ein digitaler Kopierschutz der insbesondere bei UHD-Blu-rays zum Einsatz kommt. Alle Geräte eine AV-Kette (Player, AV-Receiver und Beamer oder TV-Gerät) müssen über einen HDMI-Anschluss mit HDCP 2.2 verfügen.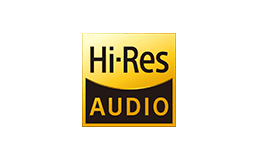 Hochauflösende Audioformate wie FLAC oder WAV mit einer Abtastrate von bis zu 384 kHz und einer Wortbreite von bis zu 32 Bit können mit dem Receiver abgespielt werden.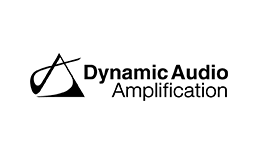 Passt den Leistungsbedarf an die jeweilige Lautstärke an.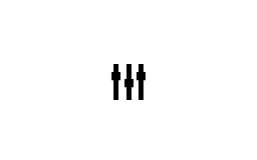 Klangeinstellungen vornehmen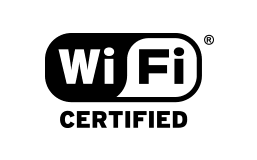 Verfügt über WLAN-Funktionalität.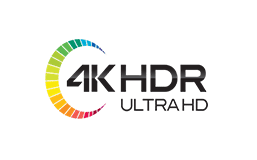 Unterstützt 4K-Auflösung mit HDR-Qualität (für erhöhten Kontrast und Helligkeit).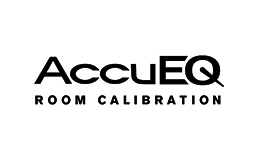 Präzises Einmess-System von Onkyo.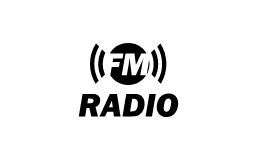 Classic FM radio reception.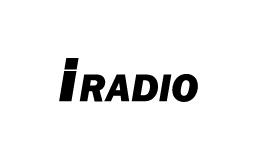 Verfügt über Internet-Radio.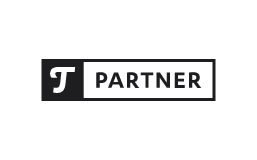 Quality brands especially selected by Teufel are the perfect match for our products.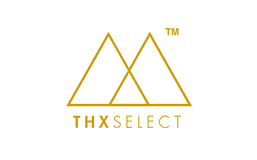 Die THX-Norm ist ein verlässliches Gütesiegel für besonders hochkarätige Klangerlebnisse bei Filmton und Musik. Die Wiedergabe entspricht den Vorgaben des Toningenieurs.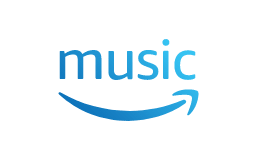 Der Streaming-Dienst von Amazon ist Bestandteil des Prime-Abonnements und beinhaltet Millionen Songs, Playlisten und Hörbücher. Es werden Datenraten von bis zu 256 kbps verwendet (fast CD-Qualität).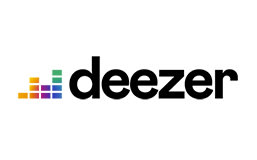 Der Streaming-Dienst aus Frankreich. Wähle aus Millionen Songs, Playlisten, Hörbüchern und Podcasts mit Datenraten von bis zu 320 kbps (fast CD-Qualität). Deezer ist auch auf Smart-TVs verfügbar.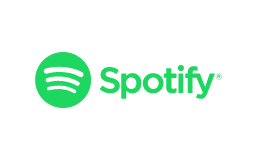 Einer der beliebtesten Streaming-Dienste mit Millionen Songs. Datenraten von bis zu 320 kbps (fast CD-Qualität).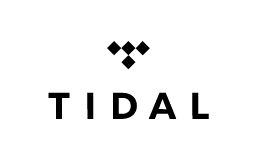 Streame Millionen Songs in verlustfreier Qualität und mit Datenraten von bis zu 1411 kbps (echte CD-Qualität).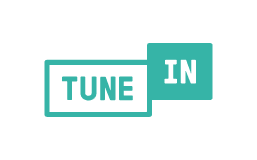 Der Streaming-Dienst aus San Francisco. Höre über 100.000 lokale und internationale Radiosender kostenlos mit Datenraten von bis zu 128 kbps (FM-Radio Qualität).

Complete package

The Onkyo receiver comes with a remote control, FM and MW antenna and measurement microphone.

If you choose the bundle set, you will also receive speaker and subwoofer cables.

For vinyl fans

The Onyko receiver has a phono input (MM) e.g. for TEAC record players.
Now with Amazon Music

Stream music from your Amazon Prime account wirelessly.
Design and materials
We took no shortcuts when it came to optimizing our ULTIMA speakers. Here are the highlights of our new range:

3-way system
The cornerstone of its excellent sound lies in the design of our 3-way system, which resulted from years of development. The drivers work together in harmony across all frequency ranges, resulting in extremely smooth and clear sound production.
All around unbeatable
Whether serving as a standalone bookshelf speaker or rear speaker in a surround set, the ULTIMA 20 does not compromise. It fits on a bookshelf, can be placed on a stand, or mounted on a wall. Both visually and sonically, it's the perfect match for its big sister.

Finish
Pristinely finished. Made from sturdy MDF with internal struts, Teufel speakers feature long-lasting timeless design.
T 10 Subwoofer
For the first time Teufel offers a subwoofer that can be configured in either front- or down-firing modes. Don't let the 150-Watts fool you. The new Class-D amplifier's high efficiency and extremely low noise mean it can go toe-to-toe with any 300-Watt amplifier.
High-end-class active subwoofer, configurable in front- and down-firing modes

250 mm diameter subwoofer
Power: 150-Watt, highly efficient Class-D power amplifier with low power consumption
Automatic on and off
Wide variety of settings and circuit breaker

Can be positioned horizontally or vertically with universal feet
Integrated wireless module - compatible with CINEBAR Pro, DUETT, TRIOS and IMPAQ receivers. Denon/Marantz or Yamaha/Pioneer receivers require the Subwoofer Wireless Transmitter.
Included components
Ultima 40 Surround AVR Dolby Atmos "5.1.2-Set"
1 × T 10 Subwoofer – Black
1 × Subwoofer-Cable 2.5m - C3525W – Black
1 × 15m Speaker Cable 2.5mm² - C2515S – white
1 × 30m Speaker Cable 4.0mm² - C4530S – white
1 × pair of satellite speakers Reflekt – Black

2 × satellite speakers Reflekt (pcs) – Black

1 × Onkyo TX-NR696 – Black

1 × FM antenna
1 × remote control for Onkyo Receiver RC-927R
1 × MW frame antenna
1 × MW frame antenna

1 × Centre speaker UL 40 C Mk3 18 – Black
2 × Floor speaker UL 40 Mk3 18 (pc.) – Black

1 × Grill with logo for UL 40 Mk3 18 + UL 40 A Mk2 – Black
1 × red rubber feet (4x) for UL 20/40 Mk3 18

1 × Pair Shelf speaker UL 20 Mk3 18 – Black

2 × UL 20 Mk3 18 bookshelf speaker (pc.) – Black
2 × red rubber feet (4x) for UL 20/40 Mk3 18
2 × grill for UL 20 Mk3 18 – Black
Specifications
T 10 Subwoofer

High-end-class active subwoofer that can be configured in either front- or down-firing modes

| | |
| --- | --- |
| Width | 35,1 cm |
| Height | 48,3 cm |
| Depth | 38 cm |
| Weight | 15,6 kg |

| | |
| --- | --- |
| Cinch input | 1 |

| | |
| --- | --- |
| Power supply voltage | 230 V |
| Automatic on/off | Yes |
| Maximum power consumption | 150 W |
| Mains lead fixed | Yes |
| Safety class | 2 |
| Fuse | Yes |
| Storage for settings when disconnected | Yes |
| Standby-Function | Yes |
| Standby-Power consumption | 1 W |
| Bass boost/EQ | Yes |
| Input gain adjustment | Yes |
| Level control | Yes |
| Phase control | Yes |
| Wireless Subwoofer | Yes |
| Power output capacity impulse (peak) Bass | 150 W |
| Amplifier configuration | 1.0 |
| Amplifier technology | Class D |
| Amplifier channels | 1 |

| | |
| --- | --- |
| Lowest frequency (-3 dB) | 33 Hz |
| Suitable for AV receiver | Yes |
| Equalisation openings | 1 |
| Downfire | Yes |
| Frontfire | Yes |
| Enclosure material | MDF |
| Enclosure surface | Laminated, matte |
| Integrated stand | Yes |
| Woofer (number per enclosure) | 1 |
| Woofer (diameter) | 250 mm |
| Woofer (material) | Aluminium |
| Frequency range | 33 - 190 Hz |
| Maximum sound pressure level | 115 dB/1m |
| Acoustic principle | 1-way-system |
| Enclosure type | Bass reflex |

Subwoofer-Cable 2.5m - C3525W

| | |
| --- | --- |
| Cable length | 2,5 m |

15m Speaker Cable 2.5mm² - C2515S

| | |
| --- | --- |
| Cable length | 15 m |

30m Speaker Cable 4.0mm² - C4530S

| | |
| --- | --- |
| Diameter | 4 mm |
| Cable length | 30 m |

satellite speakers Reflekt (pcs)

| | |
| --- | --- |
| Width | 13 cm |
| Height | 18,5 cm |
| Depth | 8,7 cm |
| Weight | 1,46 kg |

| | |
| --- | --- |
| Dolby Atmos | Yes |
| DTS:X | Yes |

| | |
| --- | --- |
| Terminal clamps | Screw terminals |

| | |
| --- | --- |
| Suitable for AV receiver | Yes |
| Maximum cable diameter | 2,5 mm |
| Enclosure material | MDF |
| Enclosure surface | Matte, lacquered |
| Net internal volume | 0,5 L |
| Keyhole plate mounted | Yes |
| Integrated stand | Yes |
| Wall mounting brackets | Yes |
| Tweeter (number per enclosure) | 1 |
| Tweeter (diameter) | 25 mm |
| Tweeter (material) | Fabric |
| Woofer (number per enclosure) | 1 |
| Woofer (diameter) | 90 mm |
| Woofer (material) | Kevlar |
| Sensitivity (2.83 V / 1 m) | 85 dB |
| Frequency range | 150 - 20000 Hz |
| Impedance | 4 Ohm |
| Acoustic principle | 2-way-system |
| Enclosure type | Closed |

Onkyo TX-NR696

7.2 or 5.2.2 a high-class AV receiver with 175 Watt output per channel

| | |
| --- | --- |
| Width | 43,5 cm |
| Height | 17,35 cm |
| Depth | 37,95 cm |
| Weight | 10 kg |

| | |
| --- | --- |
| Cinch output stereo | 1 |
| Headphone output 6,3mm | 1 |
| Bass driver output | 2 |
| AUX | Yes |
| Cinch input stereo | 4 |
| 3.5mm stereo in | 1 |
| Digital inputs coaxial | 1 |
| Digital inputs optical | 1 |
| AirPlay 2 | Yes |
| Bluetooth | Yes |
| Chromecast built in | Yes |
| FlareConnect | Yes |
| Voice control | Google Assistant |
| USB 2.0 | Yes |
| Wifi | Yes |
| HDMI 3D ARC CEC‌ | Yes |
| Video outputs - HDMI | 2 |
| Video inputs- HDMI | 7 |
| Audio outputs - HDMI | Yes |
| Digital outputs optical | 1 |
| HDMI Version | 2.0 |

| | |
| --- | --- |
| Dolby Atmos | Yes |
| Dolby Digital | Yes |
| Dolby TrueHD | Yes |
| Dolby Vison | Yes |
| DTS Digital Surround | Yes |
| dts Play-Fi | Yes |
| DTS-HD Master Audio | Yes |
| DTS:X | Yes |
| Dolby Surround Upmixing | Yes |

| | |
| --- | --- |
| Power supply voltage | 230 V |
| Maximum power consumption | 570 W |
| Mains lead fixed | Yes |
| Standby-Function | Yes |
| Standby-Power consumption | 0,15 W |
| Number of zones | 2 |
| Power output capacity impulse (peak) Satellite | 175 W |
| Adjustable sound settings | Yes |
| Multi-room | Yes |
| Amplifier configuration | 7.2 / 5.2.2 |
| Amplifier technology | Class D |
| Amplifier channels | 9 |
| WLAN Standards | 802.11ac (2x2 MIMO) |

| | |
| --- | --- |
| FM | Yes |
| Internet radio | Yes |
| RDS | Yes |
| Channel memory slot - FM | 40 |
| AM - MW | Yes |

| | |
| --- | --- |
| Amazon Music | Yes |
| Chromecast | Yes |
| Deezer | Yes |
| Spotify | Yes |
| TIDAL | Yes |
| TuneIn | Yes |

| | |
| --- | --- |
| Remote control | Infrared |

Centre speaker UL 40 C Mk3 18

High-end Hi-Fi centre speaker

| | |
| --- | --- |
| Width | 42 cm |
| Height | 16,9 cm |
| Depth | 15,9 cm |
| Weight | 5,7 kg |

| | |
| --- | --- |
| Terminal clamps | Gold-plated screw terminals |

| | |
| --- | --- |
| Suitable for banana plug | Yes |
| Maximum cable diameter | 4 mm |
| Removable front cover | Yes |
| Enclosure material | MDF |
| Enclosure surface | Laminated |
| Keyhole plate mounted | Yes |
| Wall mounting brackets | Yes |
| Tweeter (number per enclosure) | 1 |
| Tweeter (diameter) | 25 mm |
| Tweeter (material) | Fabric |
| Bass/Midrange driver (number per enclosure) | 2 |
| Bass/Midrange driver (diameter) | 130 mm |
| Bass/Midrange driver (material) | Kevlar/ fibreglass |
| Continuous power handling (IEC - Long Term) | 100 W |
| Sensitivity (2.83 V / 1 m) | 88 dB |
| Frequency range | 90 - 20000 Hz |
| Peak power capacity (IEC - Short Term) | 150 W |
| Maximum sound pressure level | 107 dB/1m |
| Impedance | 4 - 8 Ohm |
| Acoustic principle | 2-way-system |
| Enclosure type | Closed |

Floor speaker UL 40 Mk3 18 (pc.)

High-end Hi-Fi standing speakers

| | |
| --- | --- |
| Width | 21,5 cm |
| Height | 106,5 cm |
| Depth | 32 cm |
| Weight | 20 kg |

| | |
| --- | --- |
| Terminal clamps | Screw terminal, gold-plated |

| | |
| --- | --- |
| Suitable for AV receiver | Yes |
| Suitable for banana plug | Yes |
| Bi-Amping/Bi-Wiring | Yes |
| Maximum cable diameter | 4 mm |
| Equalisation openings (pos.) | Backside |
| Equalisation openings | 2 |
| Removable front cover | Yes |
| Enclosure material | MDF |
| Enclosure surface | Laminated |
| Net internal volume | 54 L |
| Spikes prepared | Yes |
| Integrated stand | Yes |
| Tweeter (number per enclosure) | 1 |
| Tweeter (diameter) | 25 mm |
| Tweeter (material) | Fabric |
| Midrange driver (number per enclosure) | 1 |
| Midrange driver (diameter) | 165 mm |
| Midrange driver (material) | Kevlar |
| Woofer (number per enclosure) | 2 |
| Woofer (diameter) | 165 mm |
| Woofer (material) | Fibreglas |
| Continuous power handling (IEC - Long Term) | 120 W |
| Sensitivity (2.83 V / 1 m) | 87 dB |
| Frequency range | 45 - 20000 Hz |
| Peak power capacity (IEC - Short Term) | 200 W |
| Maximum sound pressure level | 108 dB/1m |
| Impedance | 4 - 8 Ohm |
| Acoustic principle | 3-way-system |
| Enclosure type | Bass reflex |

UL 20 Mk3 18 bookshelf speaker (pc.)

High-end Hi-Fi bookshelf speakers

| | |
| --- | --- |
| Width | 21,5 cm |
| Height | 33,5 cm |
| Depth | 23,5 cm |
| Weight | 5,7 kg |

| | |
| --- | --- |
| Terminal clamps | Gold-plated screw terminals |
| Minimum amplifier output power recommended | 20 W |

| | |
| --- | --- |
| Suitable for banana plug | Yes |
| Maximum cable diameter | 4 mm |
| Equalisation openings (pos.) | Backside |
| Equalisation openings | 1 |
| Removable front cover | Yes |
| Enclosure material | MDF |
| Enclosure surface | Laminated |
| Net internal volume | 10 L |
| Wall mounting brackets | Yes |
| Tweeter (number per enclosure) | 1 |
| Tweeter (diameter) | 25 mm |
| Tweeter (material) | Fabric |
| Bass/Midrange driver (number per enclosure) | 1 |
| Bass/Midrange driver (diameter) | 165 mm |
| Bass/Midrange driver (material) | Fibreglas |
| Continuous power handling (IEC - Long Term) | 50 W |
| Sensitivity (2.83 V / 1 m) | 87 dB |
| Frequency range | 70 - 20000 Hz |
| Peak power capacity (IEC - Short Term) | 80 W |
| Maximum sound pressure level | 104 dB/1m |
| Impedance | 4 Ohm |
| Acoustic principle | 2-way-system |
| Enclosure type | Bass reflex |
| Crossover frequency internal switch | 2600 Hz |