Highlights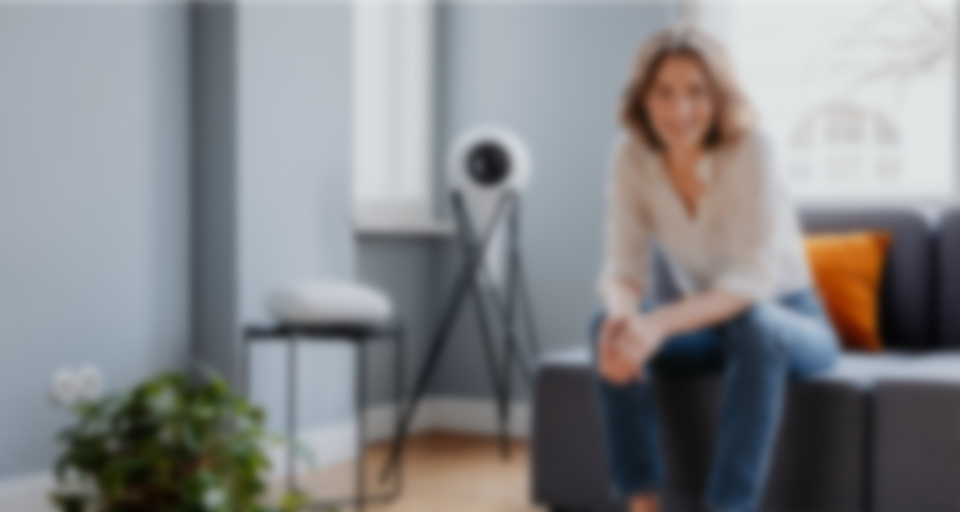 Why we love this product
The best of both worlds: Teufel and Rosenthal have developed a speaker that combines technical know-how and creativity in a unique and modern style. The result is the very first Wi-Fi speaker made of porcelain.
Key advantages at a glance
The first porcelain Wi-Fi speakers in the world
Limited edition: only 500 speaker pairs
Amplifier and speaker housing hand-crafted from high-quality, white porcelain
Powerful high-end coaxial driver for balanced and true-to-source playback
Wi-Fi streaming via the Teufel Raumfeld app for music from Spotify, TuneIn, Napster, TIDAL and SoundCloud
Use alongside other Teufel Streaming and Raumfeld speakers for lossless multi-room streaming
Amplifier control for play/pause, volume and preset keys for radio and playlists, etc.
Alarm clock, sleep timer, energy saving function, line-in for CD- or record-player, comes with speaker stands and cables
Features
All technologies at a glance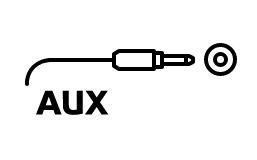 Analoger Stereo-Eingang zum Anschluss von MP3-Player, CD-Player, TV-Kopfhörerausgang oder anderen Quellen.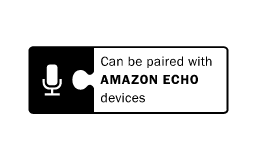 Icon - Amazon Echo [SVG] [EN]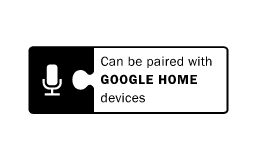 Google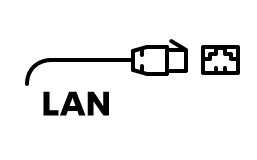 Anschluss zum Ethernet (LAN)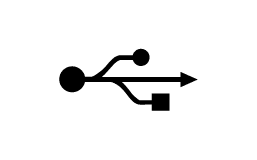 USB-Schnittstelle<br><br>Hinweis: Funktionsumfang der Schnittstelle kann je nach Produkt variieren. Nähere Infos zu diesem Produkt auf der Webseite oder in der Anleitung.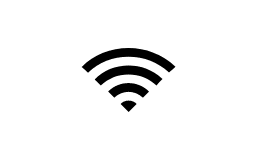 Verfügt über WLAN-Funktionalität.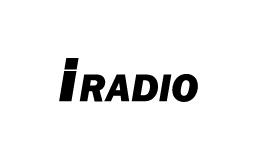 Verfügt über Internet-Radio.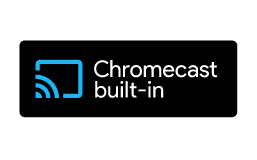 Tippe auf das Chromecast Symbol in deiner Musik-App, wähle einen Abspieler mit Chromecast built-in und höre Musik in hoher Klangqualität. Streame mit Chromecast aus mehr als 100 Musik-Apps von deinem Smartphone, Tablet oder PC.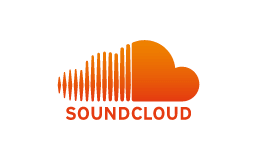 Der unabhängige Streaming-Dienst aus Berlin. Entdecke mit SoundCloud Neues und Seltenes. Aufgenommen vom Newcomer oder Superstar. Mit SoundCloud kannst du Freunden, Künstlern oder Newcomern folgen. Die Datenraten hängen von der hochgeladenen Qualität ab.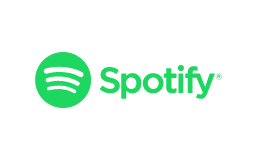 Einer der beliebtesten Streaming-Dienste mit Millionen Songs. Datenraten von bis zu 320 kbps (fast CD-Qualität).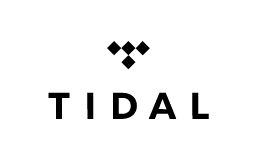 Streame Millionen Songs in verlustfreier Qualität und mit Datenraten von bis zu 1411 kbps (echte CD-Qualität).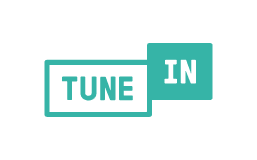 Der Streaming-Dienst aus San Francisco. Höre über 100.000 lokale und internationale Radiosender kostenlos mit Datenraten von bis zu 128 kbps (FM-Radio Qualität).

Limited World Premiere
Modern sound technology and timeless design made of exclusive materials combine together with the Teufel x Rosenthal to create a masterpiece. The traditional manufacturer Rosenthal developed this unique loudspeaker together with us.

Teufel x Rosenthal is limited to only 500 sets.

A design that you hear
Despite being new, the Teufel x Rosenthal has already won awards for its extraordinary design. The shape not only gives the speakers a unique appearance, but also improves the quality of sound for amazing playback.


Materials only one could wish for
The casing is handmade by Rosenthal from white, fine and extremely hard porcelain. After the firing process, the surface is sanded - so you don't have to varnish the product to keep its pure design.




White gold for a pure sound
With the perfect thickness and cushioning, porcelain is the ideal material for loudspeaker construction.
Porcelain is resistant to natural sounds. Making way for a balanced, precise, and detailed sound.
The spherical shape guarantees good spatial sound playback - in combination with coaxial cassis, this means excellent sound location.
Harsh edges can cause sound to bend and distort leading to unwanted interference.

Due to the unique shape of the casing it minimizes distortion effects, as well as interference.

Thanks to the widespread sound distribution, you don't have to be directly in between the speakers for an optimal listening experience.

Integrated Amplifier
The loudspeakers are not the only unique product, the amplifier, too, has a unique design. The casing is handmade from porcelain and has its own technical highlights:
Bi-Amping technology for a pure sound
High-powered Class D amplifier for extremely low-noise playback

Volume control
Direct dialing for playlists und Streaming services
Unendless connection possibilities and setting options
Powerlet
Line In
Ethernet

Speaker out
USB port
Wi-Fi and Bluetooth

Raumfeld

You can listen to music in true CD quality without interruption from calls or messages via the Teufel Raumfeld app. You can stream music from your CD- or record player and listen to it throughout the whole house with another speaker. You can even play music from a smartphone, USB stick or hard drive via the app.

Try the Teufel Raumfeld app

Bluetooth

Use Bluetooth to stream any audio, such as YouTube videos, Apple Music or Amazon Music, from your smartphone or tablet directly to your speakers. Our speakers ensure a particularly stable Bluetooth transmission with a long range of up to 15m.

Spotify

You can stream Spotify via Wi-Fi or Bluetooth, and also use Spotify Connect independently to benefit from the features of the Spotify app. You can quickly change the audio output from your smartphone to the speakers without pausing.
Multiroom Music
Stream via WIFI the same or different music in CD quality across multiple rooms at the same time. You can easily operate the system with either your smartphone or tablet.

Stream via WIFI the same or different music in CD quality across multiple rooms at the same time. You can easily operate the system with either your smartphone, PC, laptop, or notebook.

Stream via WIFI the same or different music in CD-like quality across multiple rooms at the same time. To do this you need to create a Multiroom Zone in the Teufel Raumfeld app. You can easily operate the system with either your smartphone, PC, laptop, or notebook.
Audio sources
Modern jukebox
The new streaming speakers offer more music services, Internet radio stations and podcasts than almost any other system. Discover all the music sources of our three different streaming technologies.
Included components
Teufel x Rosenthal
1 × Teufel x Rosenthal (speaker + power amplfier) – white

2 × speaker cable for Rosenthal amplifier3m
1 × power cord for Rosenthal amplifer 1,83m
1 × Amplifier for Teufel x Rosenthal speaker – white
2 × Teufel x Rosenthal speaker (pc.) – white
1 × Bluetooth USB Adapter – Black

1 × Rosenthal Stand (pair) – Black

2 × Rosenthal stand (pc.) – Black
Specifications
Amplifier for Teufel x Rosenthal speaker

| | |
| --- | --- |
| Width | 27,5 cm |
| Height | 8,8 cm |
| Depth | 27,5 cm |
| Weight | 2,9 kg |

| | |
| --- | --- |
| AUX | Yes |
| Cinch input stereo | 1 |
| Compatible with Amazon Echo | Yes |
| Compatible with Google Home‌ | Yes |
| LAN | Yes |
| USB 2.0 | Yes |
| Wifi | Yes |
| High level speaker outputs | 1 |
| Bluetooth-ready | Yes |

| | |
| --- | --- |
| Internet radio | Yes |
| Sleeptimer | Yes |

| | |
| --- | --- |
| Power supply voltage | 230 V |
| Automatic on/off | Yes |
| Storage for settings when disconnected | Yes |
| Standby-Function | Yes |
| Bi-amping | Yes |
| Multi-room | Yes |
| Amplifier configuration | 2.0 |
| Amplifier technology | Class D |
| Amplifier channels | 4 |
| WLAN Standards | 802.11 b/g/n |
| Power output capacity sinus (RMS) Satellite | 40 W |
| WLAN encryption | WPA2 |

| | |
| --- | --- |
| Chromecast | Yes |
| SoundCloud | Yes |
| Spotify | Yes |
| TIDAL | Yes |
| TuneIn | Yes |

Teufel x Rosenthal speaker (pc.)

| | |
| --- | --- |
| Width | 23,5 cm |
| Height | 45,5 cm |
| Depth | 23,5 cm |
| Weight | 4,6 kg |

| | |
| --- | --- |
| Stereo jack 6.3mm - in | 1 |

| | |
| --- | --- |
| Equalisation openings (pos.) | Bottom |
| Equalisation openings | 1 |
| Enclosure material | Rosenthal Porcelain |
| Enclosure surface | silk-matt |
| Net internal volume | 4,5 L |
| Tweeter (number per enclosure) | 1 |
| Tweeter (diameter) | 25 mm |
| Tweeter (material) | Fabric |
| Woofer (number per enclosure) | 1 |
| Woofer (diameter) | 120 mm |
| Woofer (material) | Aluminium |
| Frequency range | 65 - 20000 Hz |
| Acoustic principle | 2-way-system |
| Enclosure type | Bass reflex |