Highlights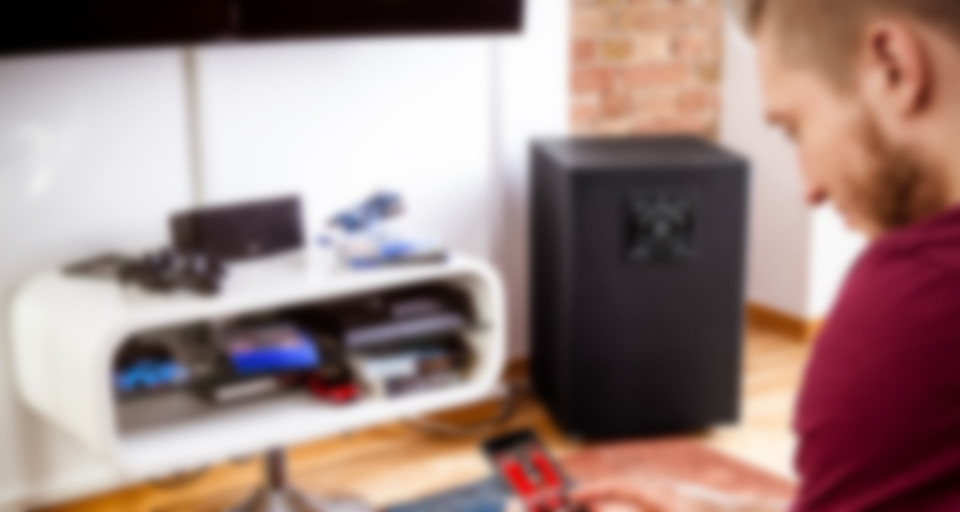 Why we love this product
High quality is important to us, which is why Teufel recommends selected partners such as Razer, for technically excellent interaction between all components. With this bundle, you can enjoy the best gaming time of your life. Save big compared to buying them individually.
Key advantages at a glance
High-quality gaming bundle consisting of complete gaming system CONCEPT E 450 Digital + professional gaming keyboard Razer Huntsman Mini + top-class gaming mouse DeathAdder V3 Pro + mouse pad Razer Goliathus Chroma
Visually and technically perfectly matched components for a high-quality gaming experience that is well worth seeing
CONCEPT E 450 Digital is the legend among complete gaming systems incl. huge XXL downfire subwoofer
Razer Huntsman Mini comes with state-of-the-art optical switches for lightning-fast triggering of functions
Razer DeathAdder V3 Pro is the lightest e-sport mouse ever developed, extremely ergonomic, for long, fatigue-free gaming sessions.
The Razer Goliathus Chroma mouse pad offers you a tight fabric with a smooth surface for more precision and long gaming sessions.
Features
All technologies at a glance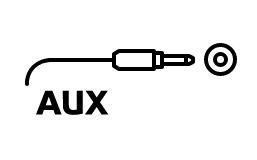 Analoger Stereo-Eingang zum Anschluss von MP3-Player, CD-Player, TV-Kopfhörerausgang oder anderen Quellen.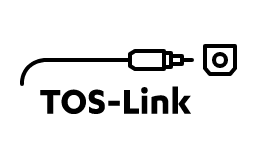 Icon - digital audio input - optical TOSLINK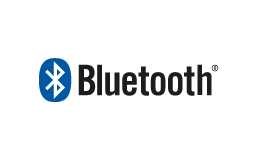 Streame Musik kabellos vom Smartphone, PC, Notebook oder iOS- bzw- MAC-OS Gerät auf den Lautsprecher. Videoton wird Lippen-synchron übertragen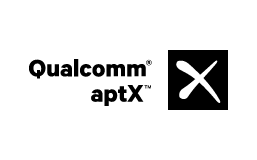 Bluetooth aptX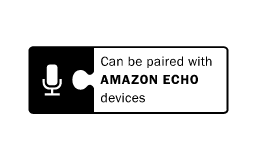 Icon - Amazon Echo [SVG] [EN]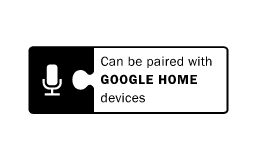 Google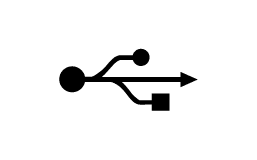 USB-Schnittstelle<br><br>Hinweis: Funktionsumfang der Schnittstelle kann je nach Produkt variieren. Nähere Infos zu diesem Produkt auf der Webseite oder in der Anleitung.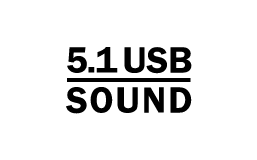 USB-Soundkarte integriert für fünf Satelliten-Lautsprecher und ein Subwoofer.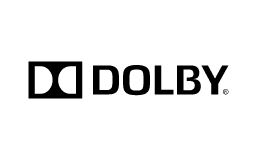 Unterstützt das klassische Dolby Digital Surround Tonformat, welches auf DVD oder Blu-ray gespeichert ist.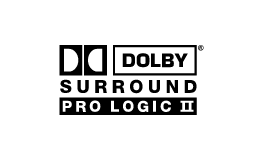 Dolby Pro Logic II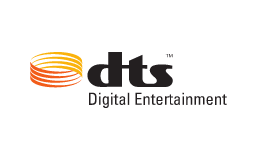 DTS Digital Surround: DTS is a multi-channel sound variant for playing DVDs or Blu-rays with a maximum of 6 soundtracks for a sound channel allocation of 1.0 up to 5.1 surround. However, this DTS variant does not support the DTS HD Audio codec.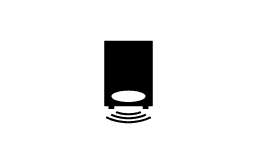 Downfire-Subwoofer. Der Tieftöner ist zum Boden hin ausgerichtet.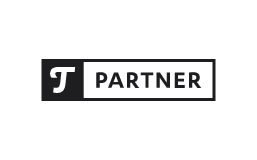 Quality brands especially selected by Teufel are the perfect match for our products.
An amazing home cinema system just got better
Optimized crossover ensures perfectly aligned tuning, allowing small acoustic nuances to come through. Feel free to crank up the volume on your next action movie or game without worrying about distortion thanks to the satellites' high power handling capacity. The incoming signal is divided between midwoofers and tweeters for brilliant trebles and intense, rich middle tones. The center is equipped with 2 midwoofers for optimal speech intelligibility and full, lush sound even at low volumes.
Pure Teufel sound without all the distracting bells and whistles
Plug and play: Whether you want to enjoy an exciting home cinema evening with family and friends, relax and let some good music wash over you, or launch into your favorite game, the CONCEPT E 450 set rises to every occasion. To top it all off, you'll benefit from Teufel's excellent service and 12 year guarantee.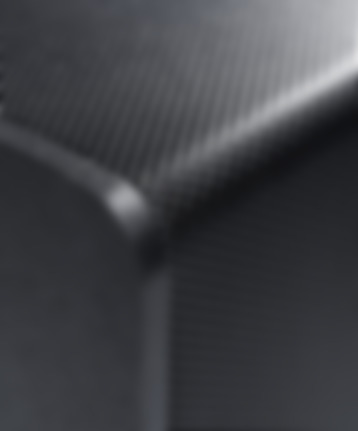 XXL subwoofer
Larger, heavier, louder and deeper: this subwoofer is without equal when it comes to gaming and compact surround sound systems. Here's why:
Down-firing subwoofer with 300 mm bass driver was optimised with Klippel measurements for extremely deep and dry bass
The bass driver's long throw suspension renders high, distortion-free levels
Teufel's proprietary Air Stream Bass technology was further optimized resulting in no wind noise at high levels
32 Hz low end for bass you can feel
120 dB of maximum sound pressure for exhilerating gaming in even larger rooms
Integrated 500 watt 5.1 amplifier with new, highly efficient class D technology
Lighter driver membrane for a frequency range of 33 – 200 Hz for seamless integration with the satellites without frequency gaps
Classic, straightforward design with rounded corners and high gloss finish
Robust, well-braced MDFconstruction reduces troublesome resonances
Recessed connection panel allows the system to be placed directly against a wall
Automatic on and off: The system turns itself on automatically from standby mode when it receives a signal and off again if no signal is sent
Resonance damping rubber feet included with delivery
Included components
CONCEPT E 450 + Huntsman Mini + Deathadder V3 + Goliathus
1 × Consono 25 Mk 3 - Centre + Satellites - Bundle – Black

4 × Satellite Speaker CS 25 FCR Mk3 – Black
1 × Centre Speaker CS 35 C Mk3 – Black

1 × Active-Subwoofer CM 2014 SW – Black

1 × 30m Speaker Cable 1.0mm² - C1030S – Black
1 × 2.0 USB-Cable 2.0m - C7020U – white
1 × Power cable – Black
1 × Puck Wireless Remote Control – black - red

1 × Razer DeathAdder V3 Pro – Black
1 × Razer Huntsman Mini Linear – Black
1 × Razer Goliathus Chroma – Black
Specifications
Satellite Speaker CS 25 FCR Mk3

A 2-way satellite speaker with a powerful 80 mm midrange driver.


| | |
| --- | --- |
| Width | 10 cm |
| Height | 14,1 cm |
| Depth | 9,5 cm |
| Weight | 0,72 kg |

| | |
| --- | --- |
| Suitable for AV receiver | Yes |
| Maximum cable diameter | 2,5 mm |
| Diameter of the stand screw threads | 6 mm |
| Enclosure material | structure - synthetic |
| Enclosure surface | impact-resistant lacquer, matte |
| Net internal volume | 0,7 L |
| Keyhole plate mounted | Yes |
| Integrated stand | Yes |
| Tweeter (number per enclosure) | 1 |
| Tweeter (diameter) | 19 mm |
| Tweeter (material) | Silk |
| Midrange driver (number per enclosure) | 1 |
| Midrange driver (diameter) | 80 mm |
| Midrange driver (material) | cellulose |
| Continuous power handling (IEC - Long Term) | 60 W |
| Sensitivity (2.83 V / 1 m) | 85 dB |
| Frequency range | 150 - 20000 Hz |
| Peak power capacity (IEC - Short Term) | 120 W |
| Maximum sound pressure level | 103 dB/1m |
| Impedance | 4 - 8 Ohm |
| Crossover frequency to Woofer (recommended) | 150 - 180 Hz |
| Acoustic principle | 2-way-system |
| Enclosure type | Closed |
| Crossover frequency internal switch | 3500 Hz |

| | |
| --- | --- |
| Minimum amplifier output power recommended | 10 W |

Centre Speaker CS 35 C Mk3

A 2-way satellite speaker with a powerful 80 mm midrange driver and a high fidelity 19 mm tweeter.


| | |
| --- | --- |
| Width | 22,6 cm |
| Height | 10 cm |
| Depth | 9,5 cm |
| Weight | 1,25 kg |

| | |
| --- | --- |
| Suitable for AV receiver | Yes |
| Maximum cable diameter | 2,5 mm |
| Diameter of the stand screw threads | 6 mm |
| Enclosure material | structure - synthetic |
| Enclosure surface | impact-resistant lacquer, matte |
| Net internal volume | 1,2 L |
| Keyhole plate mounted | Yes |
| Tweeter (number per enclosure) | 1 |
| Tweeter (diameter) | 19 mm |
| Tweeter (material) | Silk |
| Midrange driver (number per enclosure) | 2 |
| Midrange driver (diameter) | 80 mm |
| Midrange driver (material) | cellulose |
| Continuous power handling (IEC - Long Term) | 80 W |
| Sensitivity (2.83 V / 1 m) | 88 dB |
| Frequency range | 150 - 20000 Hz |
| Peak power capacity (IEC - Short Term) | 160 W |
| Maximum sound pressure level | 105 dB/1m |
| Impedance | 4 - 8 Ohm |
| Crossover frequency to Woofer (recommended) | 150 - 180 Hz |
| Acoustic principle | 2-way-system |
| Enclosure type | Closed |
| Crossover frequency internal switch | 3400 Hz |

| | |
| --- | --- |
| Minimum amplifier output power recommended | 10 W |

Active-Subwoofer CM 2014 SW

XXL downfire subwoofer with integrated USB sound card, Bluetooth, decoders for Dolby Digital Pro Logic 2 and DTS as well as digital and analog inputs. Comes with a handy remote control.

| | |
| --- | --- |
| Width | 40 cm |
| Height | 62,5 cm |
| Depth | 40 cm |
| Weight | 27 kg |

| | |
| --- | --- |
| AUX | Yes |
| Cinch input stereo | 1 |
| 3.5mm stereo in | 3 |
| Digital inputs coaxial | 1 |
| Digital inputs optical | 1 |
| Terminal clamps | Push terminals |
| Bluetooth | Yes |
| Bluetooth aptX | Yes |
| Compatible with Amazon Echo | Yes |
| Compatible with Google Home‌ | Yes |
| USB 2.0 | Yes |
| High level speaker outputs | 5 |
| 5.1 USB sound card | Yes |

| | |
| --- | --- |
| Dolby Digital | Yes |
| Dolby Pro Logic II | Yes |
| DTS Digital Surround | Yes |
| Dolby Pro Logic | Yes |

| | |
| --- | --- |
| Integrated DSP | Yes |
| Display | Yes |
| Power supply voltage | 230 V |
| Maximum power consumption | 500 W |
| Mains lead fixed | Yes |
| Safety class | 2 |
| Fuse | Yes |
| Storage for settings when disconnected | Yes |
| Standby-Function | Yes |
| Standby-Power consumption | 0,4 W |
| Input gain adjustment | Yes |
| Frequency regulator (range) | 32 Hz |
| Level control | Yes |
| Power output capacity sinus (RMS) Bass | 150 W |
| Power output capacity impulse (peak) Satellite | 60 W |
| Power output capacity impulse (peak) Bass | 200 W |
| Amplifier configuration | 5.1 |
| Amplifier technology | Class D |
| Amplifier channels | 6 |
| Audio-Digital-Analog-Converter | 24 Bit, Cirrus Logic D/A-Wandler |
| Integrated DD/dts/PLII-Decoder | Yes |
| Power output capacity sinus (RMS) Satellite | 45 W |

| | |
| --- | --- |
| Remote control | Yes |
| Remote control | Radio |
| Power source | 2 x AAA |

| | |
| --- | --- |
| Lowest frequency (-3 dB) | 25 Hz |
| Suitable for AV receiver | Yes |
| Maximum cable diameter | 2,5 mm |
| Equalisation openings (pos.) | Bottom |
| Equalisation openings | 1 |
| Downfire | Yes |
| Enclosure material | MDF |
| Enclosure surface | Laminated, matte |
| Integrated stand | Yes |
| Woofer (number per enclosure) | 1 |
| Woofer (diameter) | 300 mm |
| Woofer (material) | cellulose |
| Frequency range | 32 - 150 Hz |
| Maximum sound pressure level | 113 dB/1m |
| Acoustic principle | 1-way-system |
| Enclosure type | Bass reflex |

30m Speaker Cable 1.0mm² - C1030S

| | |
| --- | --- |
| Cross-section | 1 mm² |
| Cable length | 30 m |

Puck Wireless Remote Control

Puck wireless remote control for remote control of many Teufel systems

| | |
| --- | --- |
| Width | 8 cm |
| Height | 3 cm |
| Depth | 8 cm |
| Weight | 0,32 kg |

| | |
| --- | --- |
| Bluetooth | Yes |

| | |
| --- | --- |
| Remote control | Radio |

Razer DeathAdder V3 Pro

| | |
| --- | --- |
| Width | 6,8 cm |
| Weight | 63 g |
| Height | 4,4 cm |
| Depth | 12,8 cm |

Razer Huntsman Mini Linear

| | |
| --- | --- |
| Width | 29,46 cm |
| Weight | 433 g |
| Height | 3,81 cm |
| Depth | 10,41 cm |

Razer Goliathus Chroma

| | |
| --- | --- |
| Width | 35,5 cm |
| Weight | 230 g |
| Height | 0,3 cm |
| Depth | 25,5 cm |

CONCEPT E 450 + Huntsman Mini + Deathadder V3 + Goliathus